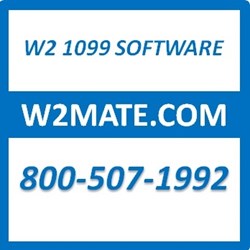 A free evaluation of our 2013 1099-S software can be downloaded from http://www.realtaxtools.com/ . Customers can purchase the software and receive it instantly.
Chicago, IL (PRWEB) December 31, 2013
Real Business Solutions (http://www.Realtaxtools.com) released the latest version of their 1099-S preparation software. The new version was designed to simplify processing 1099 real estate forms, make e-filing simpler, enhance user experience and increase efficiency.
The 1099-S software by realtaxtools.com can be deployed in any location including stand-alone desktop PCs, on office networks, at a remote networked office, terminal servers or in the cloud using special cloud hosting. Trial download for the 2013 software is available at http://www.realtaxtools.com/ or by calling 1-800-507-1992
Thanks to its blank 1099-S forms printing capability, the 2013 software saves filers time and money by printing 1099 Real Estate forms copy B (For Transferor) and Copy C (For Filer) on regular white paper using black ink and any printer including ink-jet ones. This eliminates the need to buy expensive laser forms. All substitute forms generated by the 1099-S printing software comply with IRS publication 1179 (General Rules and Specifications for Substitute Forms 1096, 1098, 1099, 5498, W-2G, and 1042-S).
W2 Mate is the perfect software program for business filers looking for answers to questions like how to fill out a 1099 S form, how to complete 2013 1099-S forms electronically, how to file form 1099 with the IRS, how to process 1099-S using Great Plains (MS Dynamics), how to print 1099 S forms and many other similar questions.
W2 Mate 2013 has an exclusive mechanism for importing data from different accounting and payroll tax software applications to allow filers print a wide range of w2 and 1099 forms. W2 Mate can extract and remap 1099 information available inside Sage Peachtree (Pro, Complete, Premium, Quantum), Microsoft Dynamics (GP or SL), Intuit QuickBooks (QuickBooks Pro, QuickBooks Enterprise, QuickBooks Premier), Sage DacEasy and Excel.
The IRS FIRE (Filing Information Returns Electronically) system is set up for financial institutions and others to file Information Return Forms 1042-S, 1097, 1098, 1099, 3921, 3922, 5498, 8027, 8935, or W-2G. An Information Return is a tax document required by Internal Revenue Code regulations and is used to report certain types of payments made by financial institutions and others who make payments as a part of their trade or business. The IRS describes electronic filing as "The hottest way to file your Information Returns with the coolest results". E-filing W2s and 1099s using W2 Mate 2013 is easy and affordable.
A free 2013 IRS 1099-S software evaluation can be downloaded from http://www.W2Mate.com. Customers can purchase the software and receive it instantly.