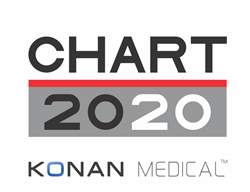 Chart2020 offers an unparalleled user experience and remarkable depth of testing strategies for visual acuity and ocular performance.
Irvine, California (PRWEB) October 04, 2013
Konan Medical USA, Inc. today announced it has completed a world-wide exclusive agreement with Chart2020, a leading provider of visual acuity and ocular performance testing software. Konan will develop, market and distribute Chart2020 globally.
Chart2020 v5 is an advanced vision testing software platform with a completely redesigned user experience that can be controlled with the Chart2020 Duo APP for iPad® with Retina® display. The iPad can also be used to administer a number of guided, self-scoring tests including ColorDx™, Konan's new color vision testing software.
Central to Chart2020's innovative user experience are SmartDocks™, which enable users to quickly and easily access test libraries, sequences, system settings and Konan Wizards™, a suite of guided, self-scoring tests. Examples of Wizards include stereo acuity, contrast sensitivity and ColorDx color vision diagnostics. Additionally, Chart2020 features global Sloan compliant optotypes for non-Western languages including Japanese, Korean, Russian, and Arabic, as well as Konan Kids™, an optotype designed for children and illiterate adults.
Chart2020 is now used in more than 10 countries in academic, research, and clinical practice settings. Compliant with ISO 8596-2009 standards, the new Chart2020 Version 5 features an industry leading user experience that utilizes self-hiding Smart Docks in which the extensive library of tests and media can easily be added / managed through one-button drag and drop functions. "When we were assessing opportunities to enhance our family of diagnostic products, Chart2020 was a stand-out, offering an unparalleled user experience, head and shoulders above the text based and many button remote controlled products on the market," said Charles Wm. Stewart, OD, Konan Medical USA CEO. "We are pleased to add Chart2020 to Konan's innovative diagnostics product family." "Konan has provided a new level of expertise in the development of Chart2020," said Stephen Meyerowitz, founder of Shemesh Health Solutions. "Our team has flourished with new innovation, global market exposure, and the fundamentals of Konan's established medical device development infrastructure. Ultimately our customers are really the winners with amazing new tools for vision assessment with the new Chart2020."
Konan will be showcasing Chart2020 Version 5 at ESCRS, the European Society of Cataract and Refractive Surgery meeting in Amsterdam as well as Vision Expo West in Las Vegas. Both events take place the first week of October 2013.
About Chart2020
Konan's Chart2020 is a platform of visual acuity and ocular performance testing solutions featuring guided, self-scoring Konan Wizards for contrast sensitivity, high contrast acuity, stereo acuity, and EOMDx™ for extra-ocular muscle, Hess-style testing. An extensive library of industry standard, innovative polarized, and the ColorDx battery of color vision tests as well as video and image media are uniquely controlled using a simple and intuitive user experience that an be accessed by the iPad Duo application, a minimalist Apple iTV remote, or standard mouse, keyboard, multi-button remote. Chart2020 is used world-wide in academic, research, and clinical eye care practices. Chart2020 is also available with the ColorDx color vision tests developed by Terrace Waggoner, OD that were recently featured in the Wall Street Journal article New Outlook on Color Blindness.
About Konan
Headquartered in Irvine, California, Konan Medical USA Inc. develops, sells, distributes and services specialty diagnostic products for eye care clinicians and eye banks, and supplies clinical diagnostic products for many of the leading ophthalmic product companies in support of clinical trials research in the United States and other parts of the world. Konan Medical USA, Inc. is an ISO certified company. For more information on Chart2020 and Konan, visit http://www.Chart2020.com and http://www.konan-usa.com.