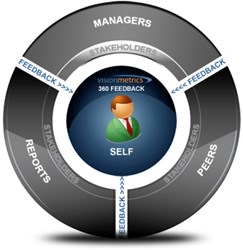 ...companies in the Middle East have certainly not shied away from leveraging tools that enable and accelerate HR business strategies and goals.
Amsterdam, N. Holland (PRWEB) December 11, 2013
Vision Metrics has been an innovative force when it comes to cloud based software as a service (SaaS) deployments internationally. When asked about the potential and demand in the Middle East, Director Ference Liszkay explains, "As a European based company we're not only ideally located for both our US and Middle East time-zone customer base, but precisely because of our multi-language advantage we are able to offer our services on a professional level with leading technologies that make it easy for our customers to adopt." With positive re-selling results from among others, Booz & Co Middle East, Vision Metrics also hopes to benefit from a local consulting base to further expand services across the region.
"Vision Metrics' flagship 360 degree feedback software, really represents the cutting edge in the 'software as a service' model. Not exclusive to the Middle East, and in a broader sense, we find companies increasingly eager to transition HR processes to cloud or SaaS based services which used to be a strategic discussion point in board meetings. Sometimes we tend to believe most other countries lag behind in HR developments but rather the contrary has been demonstrated through services like ours really narrowing the gap real-time," according to Ference Liszkay.
Vision Metrics is an HR analytics data collection and performance metrics firm specialized in cloud applications for small to mid-sized companies worldwide. With a global reach, Vision Metrics has built a SaaS platform that continues to evolve with customer feedback and leveraging of 'new web' technologies. Core solutions offered include, 360 Degree Feedback surveys, 180 employee and management performance metrics, employee engagement and organizational culture/values monitor. Vision Metrics operates in more than 4 continents and offers its services in almost any language required.