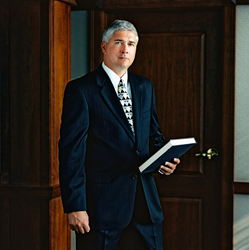 If the 2013 framework is not currently on the agendas of management and audit committees, chances are they are already behind on a reasonable implementation timeline.
New York, NY (PRWEB) July 09, 2014
Candela Solutions, a CPA firm that advises public and private companies on risk and control, today announced it plans to train executives on the major differences between the COSO's Internal Control-Integrated Framework 2013 and superseded 1992 framework during a new webinar hosted by Infogix, Inc. and slated for July 29, 2014. Companies that do not transition to the 2013 COSO Framework for FYE 2014 reporting risk raising SEC red flags.
"Despite the foundational pillars remaining the same between the 1992 and 2013 frameworks, the differences are far more than superficial and need to be clearly understood for proper transitioning," says Candela Solutions Managing Partner Ron Kral. "If the 2013 framework is not currently on the agendas of management and audit committees, chances are they are already behind on a reasonable implementation timeline."
Kral was a member of the working group at Financial Executives International that studied the 2013 framework update as it was developed.
"The transitioning workload effort will vary greatly from company to company depending on the status of current ICFR documentation, especially pertaining to the entity-level control components of control environment, risk assessment, monitoring activities, and information and communication," Kral continued "However, even for a company that has robust documentation in these areas, they should be aligning their efforts to the 2013 framework well before fiscal year end."
The COSO 2013 Framework training webinar will be held on July 29, 2014. Registration for the webinar is open and can be completed on the Candela Solutions website, at http://www.candelasolutions.com/seminars/webinar-coso-integrated-framework.
A main focus of the webinar will be to cover the most significant enhancement included in the 2013 framework, which requires enterprises to address seventeen specific principles. COSO very clearly states that all "relevant" principles must be present and functioning in order for a company to conclude that their ICFR is effective. Kim Kaminski of Infogix states, "It is critical for companies to leverage technology to maximize effectiveness of monitoring, information and communication, and control activities, which constitutes 8 of the 17 principles." Implementation ideas will be shared at the July 29, 2014 webinar.
Kral urges public company executives to have a full understanding of the 2013 Framework. "Why cast a doubt with SEC staff that your company may not be prioritizing ICFR, or even worse, possibly ignorant of the need to transition to the new framework?"
About Candela Solutions LLC
Candela Solutions was founded as a public accounting firm in 2003 in response to a growing influx of SEC regulatory requirements and disclosures. The focus is on governance, risks, controls and compliance challenges for public and private companies. Education, advisory, support, and internal assurance services are provided by qualified personnel. Candela Solutions LLC is also registered with the National Association of State Boards of Accountancy (NASBA) as a sponsor of continuing professional education. More information and firm contacts can be found at http://www.candelasolutions.com.
About Infogix, Inc.
Infogix is an innovative leader providing data integrity and data analytics solutions to market leaders around the globe. Infogix solutions for data integrity provide an automated, independent and real-time system to ensure the trustworthiness of your data for effective decision-making and analysis. Our customer and operational business analytics allow you to monetize big data while streamlining your processes, reducing expenses and maximizing revenue by providing actionable insight and highly automated value capture. For more information, call +1.630.649.6800 (U.S, Canada, and International), or visit http://www.infogix.com.