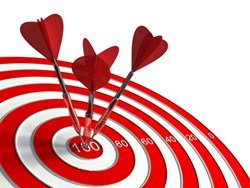 ...the next generation of cyber security solutions are just about to knock on the door, the real question is, are you going to answer it and welcome in the future of cyber security?
New York, NY (PRWEB) September 28, 2013
With lifestyles and businesses increasingly revolving around the digital world of data, organizations and individuals alike are endlessly reeling from massive data breaches that expose private, confidential and critical data to the whims of nefarious cyber criminals all over the world. "But tackling the problem with the same game plan that has proven ineffective for even the most recognized entities in the world, time and time again, is not going to shift the balance of power back to right hands," says Joe Caruso, founder and CEO/CTO of Global Digital Forensics, discussing the Reuters report of data breaches suffered by major data brokers Dun & Bradstreet, LexisNexis and Kroll Background America revealed this week, and the obvious need for a new approach in the cyber security industry to solve these old problems.
If Albert Einstein Could See Us Now
Einstein said the definition of insanity is doing the same thing over and over again and expecting a different result, and a more prescient sentence which could be related to cyber security today has never been uttered, according to Caruso. "Einstein nailed it with his definition of insanity, only a crazy person can look at the digital landscape today and the stunning successes cyber attackers have had against everyone from federal security agencies, financial institutions, mega-corporations, world renowned media giants and now major data brokers, down to the mom and pop shops struggling for survival in these harsh economic times, and not see that something has to change if we want the digital domain to be the catalyst for unbridled growth and global connectivity we all want to see realized. The biggest problem is our prolific reliance on reactive solutions instead of finally taking the bull by the horns and proactively seeking out and destroying the cyber threats that bombard us every single day instead of waiting for today's antivirus and malware solutions to catch up to the most damaging threats out there right now."
All Threats Are Not Created Equal
"The anti-virus and anti-malware solutions that form the main foundation of so many organizations' front-line security models today are important. They can handle the easy stuff like known threats pretty well, I'd even go as far as to say 99% of them. But those kinds of solutions are reactive by their very nature. They rely on known signatures to identify and remediate the threat, and that means someone has to be the first victim, identify it, and report it, before a fix can be developed and disseminated to the masses, and for that they work exceedingly well. But those threats aren't the ones laying waste to data privacy for even the most reputable and trusted organizations in the world that you read in headline stories on a continual basis, it's the other 1%, the unknown threats and very advanced threats, that are ringing up the big and lucrative victories for hackers today. Right now, the best defense against that 1% is regular network vulnerability assessments and penetration testing performed by experienced professionals on a very regular basis, and we do it all the time. But unfortunately, not enough organizations out there are willing to invest the time and expense up front to combat the realities of today's cyber threats. Instead, human nature takes over and it is pushed to the back burner until they find themselves either on the precipice of, or fully engulfed in, a cyber disaster. Only then do they learn that emergency incident response for cyber intrusions and data breaches will cost a lot more in the long run, both from a financial perspective, as well as an integrity and trust perspective."
Necessity is Still the Mother of Invention
"As a company specializing in computer forensics services and cyber security solutions, we've definitely seen the horrors that unfold when access to data falls into the wrong hands, and it's saddening when the first time we meet a new client is only after they've been victimized and are calling us for after-the-fact emergency response. But we've never been a company that sits around on our hands waiting as the world changes around us, so we've been very actively developing solutions that will shift that balance of power from reactive to proactive solutions. As a matter of fact, we are right now in the very final testing stages for a new tool that will do just that, called the Data Breach Response Toolkit (DBRT). In a matter of days we will be launching a call for select organizations to start he beta testing phase. Not to let the cat completely out of the bag just yet, but imagine a tool that allows you to not only proactively hunt down and detect zero day threats and advanced malware like rootkits, keyloggers, Trojans and worms, but lets you eradicate them from infected systems and inoculate you against future reoccurrences. Let's just say, the next generation of cyber security solutions are just about to knock on the door, the real question is, are you going to answer it and welcome in the future of cyber security?"
*Global Digital Forensics is a recognized industry leader in the fields of computer forensics services, electronic discovery (eDiscovery), cyber security and emergency incident response, with years of experience assisting clients in the government, banking, healthcare, education and corporate arenas. For a free consultation with a Global Digital Forensics specialist, call 1-800-868-8189 about tailoring a plan which will meet your unique needs. Emergency responders are also standing by 24/7 to handle intrusion and data breach emergencies whenever and wherever they arise. Time is critical if a cyber-incident has occurred, so don't hesitate to get help. For more information, visit http://www.evestigate.com.