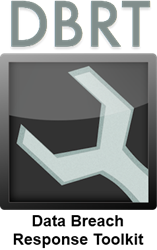 With GDF's new Data Breach Response Toolkit, there are no more dark corners for malware to hide in.
New York, NY (PRWEB) October 12, 2013
In this digital day and age, almost everyone has some kind of AntVirus program constantly running in the background as an important line of defense against malware (malicious software). Yet, almost every day there are more headline stories about cyber intrusions or massive data breaches on some of the most recognized organizations in the world. But the simple truth is, that by their very nature, these types of reactionary solutions rely on a database of signatures of previously reported and known threats. And while they may do a great job of thwarting many of the common and simple attacks out there, they leave a big hole at the top of the scale where the most advanced and dangerous threats live, like unknown zero-day attacks, rootkits and other nasty malware they simply cannot handle by design. Well, the days of being chained to a post to take regular whippings by hackers employing advanced threats are finally over, thanks to the new Data Breach Response Toolkit (DBRT) by Global Digital Forensics (GDF).
Shifting the Balance of Power in the Cyber Realm With DBRT
Just one successful cyber attack employing sophisticated rootkits, keyloggers, worms, polymorphic viruses, Trojans and/or zero-day attacks can make life miserable for just about any organization, no matter how large, or how small. Some are so advanced they can even manipulate existing AntiVirus programs so they'll never be found. That's just one of the reasons advanced attacks and cyber espionage campaigns that can go on unnoticed for years are absolutely not uncommon. But now the game has changed. With GDF's new Data Breach Response Toolkit, there are no more dark corners for malware to hide in. By changing the paradigm of cyber security from the purely passive and reactionary stance of typical solutions, to arming IT professionals with the advanced Data Breach Response Toolkit which will sniff out, hunt down and eradicate those formerly "invisible" threats by leveraging smart technology and advanced heuristic algorithms, security professionals no longer have to wait for a digitally delivered sucker-punch to connect before they can hit back, making DBRT the next generation solution no organization should be without.
What Makes DBRT Different?
DBRT not only hunts down and identifies the most dangerous and destructive cyber threats proactively using state-of-the-art methods, but also lets you remediate the breach by stopping the attack in its tracks and inoculate your systems from any future reoccurrence from the identified threat. And by employing advanced algorithms and other proprietary methods honed from two decades of real-world experience in the trenches of the cyber battlefield, GDF's Data Breach Response Toolkit doesn't rely on a database of signatures, so those rootkits stealthily surviving on countless networks, keyloggers, hard to detect polymorphic viruses, and even zero-day exploits that have never even been reported or documented, all find themselves on DBRT's radar. Other solutions may stop 99% of the threats out there, but DBRT can also tackle that remaining 1% that wreak the most havoc.
How Does DBRT Work?
GDF modeled DBRT with a proven battlefield approach in mind, all coordinated through a powerful command center, the DBRT Viewer, which allows you to control the three main lightweight and unobtrusive agents DBRT's functions are designed around. First there is the Reconnaissance Agent. The Recon Agent gets a lay of cyber landscape and Identifies the suspicious threats. Next up is the Tactical Agent, and as the name implies, its job is to eradicate the threat. And finally, there is the Shield Agent, which is designed to inoculate systems from ever again being compromised from the same identified and eradicated threat ever again. This proven compartmentalized structure also gives DBRT unrivaled flexibility, allowing the controller to push the right agents to the systems where they are needed. So whether you need DBRT for a few workstations or thousands, one location or multiple remote locations, DBRT gives you the power to seamlessly handle it all. And since hackers love to find ways to incapacitate and manipulate AntiMalware products to make their presence very difficult to detect, DBRT reaches right into that same tool bag the bad guys like to use to make its own footprint and existence next to impossible for hackers to detect as well. If they can't find it, they can't control or avoid it, and that's more than half the battle.
Download a 15-day Trial of DBRT Today.
Being a next generation solution that's blazing new ground, there's just too much to DBRT to talk about it all in one space, so visit GDF's Data Breach Response Toolkit page to see more. There is also a link there to sign up for 15-day trial download. That's the best way to acquainted with the power of DBRT, and embrace the future of cyber security.
*Global Digital Forensics is a recognized industry leader in the fields of computer forensics services, electronic discovery (eDiscovery), cyber security and emergency incident response, with years of experience assisting clients in the government, banking, healthcare, education and corporate arenas. For a free consultation with a Global Digital Forensics specialist, call 1-800-868-8189 about tailoring a plan which will meet your unique needs. Emergency responders are also standing by 24/7 to handle intrusion and data breach emergencies whenever and wherever they arise. Time is critical if a cyber-incident has occurred, so don't hesitate to get help. For more information, visit http://www.evestigate.com.