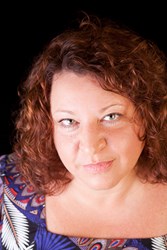 Glasgow, Scotland (PRWEB) August 27, 2013
WordMediaCo and Milagro Fusion Marketing who, between them, are responsible for a roster of corporate organisations with local, national and international aspirations, will draw on their vast experience of traditional and new communications channels to deliver "maximum bang for buck".
They will utilise conventional and digital public relations campaigns, content programmes, blog creation and social media interaction – all optimised for purpose – to assist mainly small to medium-sized companies make the maximum impact in their relevant business sectors.
WordMediaCo, which was founded 18 months ago by director and former national newspaper journalist David Boyes, already has an impressive list of clients operating in the medical, legal, construction and retail environments.
Milagro Fusion Marketing, founded by Maya Mendoza in 2005, brings a host of well honed marketing and PR skills and services to entrepreneurs and businesses who want to skyrocket their online visibility and boost their popularity across the web.
David said: "Many companies, large and small, are making avoidable mistakes with regard to the modern profile-building and reputation-management landscape.
"There is a host of exciting opportunities available but many businesses are either too busy or simply unaware of the options open to them to get their message across.
"Maya and I hope to bring a wealth of expertise and knowledge, combined with comprehensive marketing and promotional services to assist small businesses."
Maya said: "Effective communications have to have a proper, cohesive plan from the beginning. Ad hoc, flash-in-the-pan attempts at public relations, marketing and other promotional social activity can lead to misinterpretation of a company's message and brand, which leaves them open to negative or unhelpful engagement with their target audience and beyond.
"A PR and marketing strategy that is well thought through means companies have a better chance at maintaining control of marketing messages and brand reputation as a whole."
Effective communication, public relations, promotion and marketing activity requires a comprehensive knowledge of and understanding of traditional and digital disciplines – and their pitfalls.
As such, WordMediaCo and Milagro Fusion Marketing are perfectly placed to offer businesses and individuals a comprehensive promotional and marketing solution that is fit for purpose.
The bringing together of two consultancies with defining expertise and knowledge in two separate but complementary fields creates a powerful, compelling mixture for the client.
Maya added: "Two heads are better than one: If you want to be incrementally better, be competitive. If you want to be exponentially better, be cooperative."
Services they will offer include:

Marketing plans
Website design (desktop and mobile)
Web copy writing
Social media set-up and management
Traditional media releases
Corporate video production and syndication
Traditional print media
Kindle and paperback publishing
Mobile App development
Mobile Marketing
Google SEO and Local SEO services
Businesses with existing websites are being offered modern marketing makeover to take full advantage of 21st Century technologies and communications strategies.
BIOGRAPHIES:
WordMediaCo and David Boyes
WordMediaCo provides media consultancy services to corporate clients. Whether it's public relations, website content, social media strategies or blogs, the company nurtures and protects hard-won reputations through concise, compelling communication.
Milagro Fusion Marketing and Maya Mendoza
Maya Mendoza is an independent online marketing consultant and founder of Milagro Fusion Marketing and The Website SEO Clinic. Ms Mendoza, was awarded the title "Best Marketing Consultant Glasgow" in April 2013.
The Milagro team provides state of the art marketing, social media and publicity services to corporate and small business clients who want to skyrocket their online visibility and Google search rankings. Milagro offers websites SEO analysis and consultancy to new clients at no charge. More information can be found at the Website SEO Clinic page on their website.