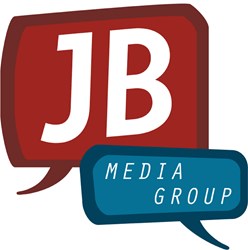 As a finalist in this year's awards, JB Media Group has distinguished itself as one of the state's technology leaders.
Asheville, NC (PRWEB) September 26, 2013
JB Media Group, a full-service Internet marketing agency in Asheville is a finalist for the North Carolina Technology Association (NCTA) 21 Awards in the Fastest Growing Small Company category. The NCTA 21 Awards is North Carolina's only statewide technology awards program, recognizing companies and individuals who have characterized excellence, innovation, and leadership.
JB Media Group was founded by Justin Belleme in 2011, and has grown to include ten team members specializing in all aspects of Internet Marketing, including search engine optimization (SEO), content development and distribution, online PR, online advertising, and social media strategy. Past and present clients include The Grove Park Inn, The City of Asheville, Tupelo Honey Café, the Eastern Band of Cherokee Indians, Blue Ridge National Heritage Area, Smoky Mountain Host, and SylvanSport.
"I knew high-level Internet marketing would fill a niche here in Western North Carolina and beyond; there were some companies offering these services, but as a secondary service. And I knew the people I could hire," Belleme said in a recent Asheville Citizen Times interview.
In the last two years, JB Media Group has grown nearly 100 percent year over year.
"The right people," Belleme emphasizes, "are key." He credits his mentors and team for the success of his company, and has carefully hand-picked each team member based on their individual skills and talents. "Together we represent the best of the best when it comes to Internet marketing. Added to that, our clients have been exceptional, and we've been fortunate to work with really terrific companies," he said.
Belleme is a North Carolina native, born in Mission Hospital in 1982, and has lived in the Asheville area his whole life, from home schooling in Saluda to undergraduate studies at UNC-Asheville. He is a devoted supporter to a wide range of local organizations and non-profits, and has supported AIR, Mountain BizWorks, NC Stage Company, Leadership Asheville, TEDx Asheville, The Urban Farm School, and Ignite Asheville through his company, JB Media Group.
As an offshoot of his marketing agency, Belleme recently launched an educational training program, the JB Media Institute, a six-week Internet marketing class for students, professionals, and business owners wanting step-by-step guidance to create integrated marketing plans for success. The JB Media Institute is currently in its Fall session, with Sarah Benoit, JB Media's Director of Training, acting as lead trainer with Belleme and other members of the JB Media Group staff in supporting rolls.
Belleme looks forward to attending the NCTA 21 awards gala, where JB Media Group is one of six finalists for the Fastest Growing Small Company award in the Stage of Development Awards division. A review committee comprised of non-profit, media, education, and technology leaders representing various regions of the state selected this year's finalists.
"We are honored to be nominated by such a respected organization. Western North Carolina is home to many exciting technology companies and we're thrilled to be recognized as one of the fastest growing small businesses," said Belleme.
"Since 1995, the NCTA 21 Awards has honored technological excellence and innovation throughout North Carolina. As a finalist in this year's awards, JB Media Group has distinguished itself as one of the state's technology leaders," said Brooks Raiford, President and CEO, NCTA.
Winners will be announced and recognized at the annual awards gala, presented with title sponsor Grant Thornton, on Thursday, November 7, 2013 at the Sheraton Imperial Hotel and Convention Center in Durham, N.C. This year's theme, Return of the Techies, takes its inspiration from the epic space saga, Star Wars. For more information about the awards and event, visit http://www.NCTA21Awards.com.
About JB Media Group
JB Media Group (http://www.jbmediagroupllc.com) is a full-service Internet marketing agency in Asheville, North Carolina. They specialize in integrating all aspects of Internet marketing including strategy, online advertising, and content development. JB Media Group helps clients achieve greater focus and authenticity in all online communications, build an attractive Internet presence, and establish stronger customer relationships. JB Media Group designs vibrant, sophisticated Internet campaigns that incorporate core online marketing tools such as: blogging, search engine optimization (SEO), video marketing, social media, online publicity, and online advertising. The JB Media Institute is the educational arm of the company, offering intensive six-week Internet marketing training sessions up to 6 times a year.
About NCTA
The North Carolina Technology Association (NCTA) is a not-for-profit, membership-driven trade association and the primary voice of the technology industry in North Carolina. NCTA is the intersection of leadership and technology, fueling the growth of North Carolina through Executive Engagement, Public Affairs, and a Knowledge Workforce. For more information, visit http://www.nctechnology.org.
NCTA Media Contact:
Christie Montague Crossroads Public Relations cmontague(at)crossroadspr(dot)com 919-821-2822