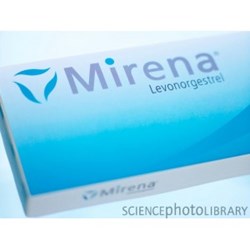 DrugRisk is a free resource for patients taking popular prescription drugs.
Dallas, TX (PRWEB) October 10, 2013
DrugRisk.com's birth control safety center has added new information for women using the Mirena IUD. New court records show a judge has ordered the selection of test cases* as the number of lawsuits alleging the contraceptive caused perforation injuries has increased**.
DrugRisk is a free resource for patients taking popular prescription drugs. By providing the latest updates on product recalls, safety alerts, research and litigation news, they can avoid dangerous drugs, see if others are experiencing similar side effects and decide if they need legal advice.
The resource center has added warnings from the FDA that Mirena IUDs can cause perforation of reproductive organs during implantation***. The Society of Laparoendoscopic Surgeons has also advised that Mirena IUDs can dislocate and perforate internal organs after insertion****.
A study from the United Kingdom found that 60% of patients discontinue use of the Mirena IUD before five years due to side effects*****. The FDA has already received 70,072 reports of Mirena side effects, with as many as 6,000 involving device dislocation or perforation of the uterus******.
Due to the number of patients filing a Mirena lawsuit, many cases have been consolidated to a special multi-district litigation court in the Southern District of New York. (In Re: Mirena IUD Products Liability Litigation, MDL No. 2434). Records show the number of cases filed has increased over 29% in the past month, from 123 on August 15th to 159 on September 11th**.
Now, DrugRisk has learned that Judge Cathy Seibel, who is overseeing the federal litigation, recently ordered that parties select an initial pool of bellwether cases by April 4, 2014*.
Anyone who suffered perforation or required surgery while using a Mirena IUD is urged to speak with a lawyer or visit the DrugRisk resource center for more information. However, DrugRisk only recommends lawyers who are already handling these complex Mirena lawsuits.
For more information on the research, side effects and litigation news related to Mirena or other birth control devices, or to speak with a lawyer, visit http://www.DrugRisk.com.
*U.S. District Judge Cathy Seibel, Scheduling Order, 8/16/13; injurylawyer-news.com/2013/09/mirena-mdl-time-table-released/
**JPML 9/11/13; jpml.uscourts.gov/sites/jpml/files/Pending_MDL_Dockets_By_District-September-11-2013.pdf
***FDA, July 2008; http://www.fda.gov/Safety/MedWatch/SafetyInformation/Safety-RelatedDrugLabelingChanges/ucm121936.htm
****JSLS March, 2011; ncbi.nlm.nih.gov/pmc/articles/PMC3134688/
*****Gynecological Endocrinology, 7/31/09; cbgnetwork.org/3538.html
******NBC News, 6/17/13; kshb.com/dpp/news/local_news/investigations/thousands-of-women-complain-about-dangerous-complications-from-mirena-iud-birth-control1371610411705