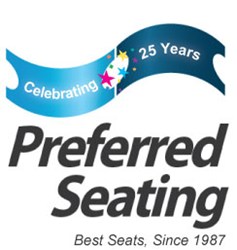 "It comes down to this," says Greg Cullen of Preferred Seating. "If you have to be there and it's a big game, then buy early for the best deals"
Sacramento, CA (PRWEB) August 08, 2013
Like many professional sports, ticket sales for the NFL often pick up as the biggest games get closer. Fans who wait to buy 2013 NFL tickets often find themselves without good seats or the ticket prices have gone up since the start of the season. Preferred Seating Tickets recommends that fans start looking at the NFL schedule early and start making plans before the seats they're looking for no longer available.
Tickets for NFL football games never really sell out. Fans turn to ticket brokers like Preferred Seating who find buyers for those extra seats that season ticket holders just can't use or when the time comes for a little extra cash. There are typically only a few marquee games at home for each NFL team and those will have the highest ticket prices. Buying those games at the right time can make a big difference in the ticket prices.
In a majority of the cases the best time to buy NFL tickets is at the beginning of the season, before the first game has been played. Because as the season moves on the sales start to pick up with the hype and as the ticket inventory diminishes the prices go up. You will see this more with the rival matchups than with any other game of the season. Preferred Seating Tickets recommends that fans that are not ready to hit the buy button to monitor the number of seats and direction ticket prices are going to help determine when to jump in.
Some fans will wait until the last minute to buy their football tickets in the hopes that ticket prices come down. And that may work for the less popular games but not often for the highly sought after rivalries. "It comes down to this," says Greg Cullen of Preferred Seating. "If you have to be there and it's a big game, then buy early for the best deals."
The cheapest NFL tickets will always be available for the preseason football games and it really doesn't matter when you buy them, they are always cheap and priced at just a fraction of the original face value. Fans can save up to 60% or more for the upcoming preseason games even for many of the best teams in the league.
Preferred Seating Tickets has been the middleman since 1987 between NFL season ticket holders and fans looking for the best seats that they otherwise would not have access to. They take pride in being one of the very few companies selling NFL football tickets without hidden service charges and giving fans advice from their 26 years of selling tickets for concerts, sports and theater events.