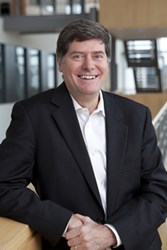 SAE strives to provide the most thorough curriculum and best practical, project-based preparation in order to ensure that our students are job-ready when they graduate, and Canvas will allow us to achieve these goals more efficiently and effectively.
New York, NY (PRWEB) December 09, 2013
SAE Institute, a creative media college, has begun integrating the cloud-based Canvas LMS (Learning Management System) at all seven of its campuses across the United States.
Canvas, which was created by education software company Instructure, is utilized by over 400 colleges, universities, and school districts throughout the United States. It will be used to deliver SAE's classroom and online content – including tests, assignments, labs, announcements, student/teacher discussions, conferences, and career support – to its American students.
"Canvas will be the repository for all of our programs – including Audio Technology, iPad App Development, Beat Lab Production, Electronic Music Production, and Music Business," says Scott McKinley, CEO of SAE USA. "Canvas will eventually connect our seven schools together virtually, as well as deliver online and blended courses, as we move to offer bachelor's degrees and eventually master's degrees to our students."
Currently in use at SAE's Chicago and Atlanta campuses since September 2013, Canvas will debut at the school's New York, Los Angeles, San Francisco, Nashville, and Miami campuses as soon as January 2014. Canvas will also be adopted for SAE Online, which offers the school's courses to aspiring creative media professionals around the world.
"SAE is regarded as an industry leader in creative media education, and our adoption of Canvas is consistent with our global innovative reputation," says McKinley. "We strive to provide the most thorough curriculum and best practical, project-based preparation in order to ensure that our students are job-ready when they graduate, and Canvas will allow us to achieve these goals more efficiently and effectively."