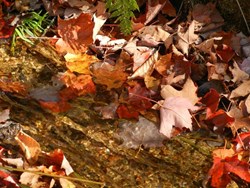 Cambridge, MA (PRWEB) September 18, 2013
The autumn in New England is one of the most beautiful, as the abundant green-leafed trees prepare to sleep for the winter and shed their leaves in an explosion of vibrant color. TakeTours.com, an online tour booking agency, is excited to announce the release of special fall foliage tours for this unique season that will take travellers into the heart of the Northeastern United States' gorgeous and colorful fall forests. These special tours are only available at this time of the year.
Fall foliage tours whisk passengers away into historic and scenic New England for a once-a-year travel experience that takes them from Massachusetts to Maine and everywhere in between. These tours can take visitors through Boston's famous landmarks and into Cape Cod or head north through the storied New Hampshire town of Portland to the coastal beauty of Acadia National Park in Maine. Most of the fall foliage tours also include a stop at a local farm or orchard for fruit picking so that guests can take a delicious piece of the New England autumn home with them. These one, two, and three-day trips are geared towards weekend warriors who want to escape from the hectic pace of life for just a few days.
Fall foliage trips from New York start at only $38 per person and fall foliage sightseeing tours from Boston start at $60 per person. These trips depart daily from major points in both cities throughout the months of September and October only. TakeTours.com gives travelers a chance to experience an amazing region at the height of its natural beauty for the most affordable prices.
###
TakeTours is the leading online marketplace for inter-city bus tours, sightseeing, vacation packages, shows, and hotels. The TakeTours.com online booking system, similar to those used by major airlines, makes it easy for travelers to quickly compare tour itineraries, prices, and pickup/drop-off locations for over 300 tour companies. TakeTours.com is the fastest-growing gateway for tours on the Internet.
TakeTours is a federally registered trademarks of IvyMedia Corporation.