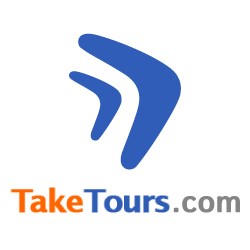 Cambridge, MA (PRWEB) September 11, 2013
By the end of the summer season, over 2.5 million people have visited Yellowstone National Park, making it the fourth most-visited park in the United States according to the National Park Service. For those who missed out, now is the time to experience this magnificent park for off-season prices. TakeTours is proud to announce their end-of-summer travel sale for tours to Yellowstone, featuring selected popular tours and vacations at up to 15% off the listed price.
September is the perfect time to travel to Yellowstone National Park: the summer season has wound down and the crowds have thinned, but the weather is still gorgeous and the flora and fauna are still in full swing. While temperature and tourist crowds deter many people from summer visitation, these concerns can be set aside during the fall off-season.
Yellowstone National Park-- widely considered to be the first national park in the world-- is home to a variety of impressive geothermal features, some of which can be seen nowhere else in the United States. The Yellowstone tours for sale on TakeTours.com, include visits to some of the most popular features of this world-famous park, including stops at sights such as the Old Faithful Geyser, Mud Volcano, and Yellowstone Falls.
The visiting season at Yellowstone National Park comes to a close on October 2, 2013, so potential patrons are encouraged to make their move as soon as possible. Tours to Yellowstone depart daily from all over the American West, from Los Angeles and San Francisco to Salt Lake City and Denver, so it is more convenient than ever to plan a trip. A visit to Yellowstone is one that will never be forgotten. For more information on bus tours and vacations, visit: http://www.taketours.com/.