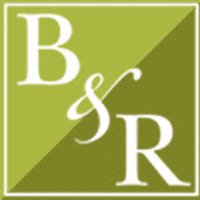 Mr. Berman was recognized for having the Highest in Ethical Standards and Professional Recognition.
SAN DIEGO, CA (PRWEB) August 08, 2013
Berman & Riedel, LLP is one of California's leading law firms when handling complex personal injury and wrongful death cases, as well as claims against nursing homes and residential care facilities for the elderly. The firm is proud to announce that its founding and managing partner William M. Berman, Esq., has received recognition once again from 2013 edition of The Legal Network as being a top lawyer in California.
Mr. Berman was recognized for having the highest in ethical standards and professional recognition. Managing a firm that is considered one of the best rated and most reputable firms, Mr. Berman has obtained recognition for being one of the best personal injury attorneys in San Diego, California.
The firm's reputation has been built on the foundation of the firm's devotion to representing injured parties in forwarding their claims and never insurance companies in the defense of claims. Their commitment to working to obtain the maximum possible recovery available under California law for each client can be seen through the consistent landmark results. More information about Mr. Berman, the firm and the accomplishments of Berman & Riedel, LLP, can be found at http://www.bermanlawyers.com.