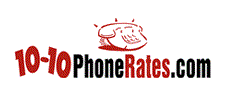 Now even smaller businesses can have the powerful tools normally reserved for those with the deepest pockets.
(PRWEB) October 14, 2013
In the increasingly global economic business community, staying in touch with manufacturers, distributors, and partners overseas is not only a competitive advantage, it's a necessity. While traditional land-line communication is expensive and outdated, Voice Over Internet Protocol, or simply "VoIP", can be 60% cheaper, more versatile, and loaded with cost-effective features. After an exhaustive comparison of VoIP International Business Calling plans, prices, and service reviews, the telecom experts at 1010phonerates.com announce the "Top 3 International Business Phone Plans."
1. ITP (Internet Telephone Provider)
ITP has a comprehensive Unlimited International calling plan for only $24.99/month. The plan includes calling to over 60 countries, and can be downloaded to a mobile phone via the trademark ITP softphone app. The "Home office" plan includes two lines, unlimited calls, auto attendant, and custom music on hold for $49.99.
Right now ITP is offering a special of two "free" months when you sign on for a one-year contract. Pay ten monthly installments and the first and last month are not billed. If a business wishes to keep their analog phones (as opposed to the feature-laden IP telephones they offer) ITP provides a free adaptor.
2. PhonePower
For lighter International calling, PhonePower offers a Small Business calling plan with 20 hours of International calling each month, for $14.99. All calls in the US, Canada, and Puerto Rico are included and unlimited. After the first 20 hours rates start at just pennies a minute.
The plan also includes 45+ business-boosting VoIP features like 3-way calling, Call forwarding, and a free second line. To obtain the lowest rates, PhonePower asks for two-year contracts but customers do not have to prepay, and are billed monthly. For example the Small Business plan is $14.99/month with a contract, and $24.99/month when paid month-by-month. All plans come with a 30-day money back guarantee, and there is no termination fee.
3. VoIPo
VoIPo is now offering a Business VoIP plan right now for $149.00 for two years. The way it works is the customer pays one year up front for $149.00 and then the second year of service is included with no charge. Certain restrictions may apply with regard to features, but the monthly breakdown is $6.21/month.
Features of the plan are unlimited calls to the US and Canada, 60 "free" minutes of international calls to dozens of countries, text messaging, VoIP adaptor included, a free rollover line, and a 30 day money back guarantee. After the included minutes of international calls are used up, International rates start at 2 cents to countries like Brazil, Italy, Portugal, Poland, India, Sweden, and Spain. Numbers are transferable or choose from 500,000 numbers free from VoIPo.
Any business that relies on clear, scalable, and cheap international calling should take advantage of these cheap introductory offers that can save a business huge amounts of money each month. The features alone would cost a small fortune from a traditional phone provider, but now even smaller businesses can have the powerful tools normally reserved for those with the deepest pockets.