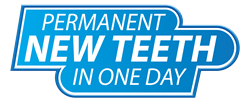 Midtown Dentistry - faster, "no cut -no stitch" dental implants are here
Houston, Texas (PRWEB) February 16, 2014
Everyone wants to have healthy teeth, or replace the bad ones with new teeth. The cost of replacement teeth- known as dental implants - is dropping rapidly.
People are still afraid of dental surgery. Understandably, the thought of scalpels, cuts and stitches is scary. Long recovery and pain don't appeal either.
The great news is that Midtown Dentistry in Houston is now providing same day, no stitch and no cut dental implants. This is a minimally invasive approach that allows you to get back to work and life the same day.
While not for every application, Dr. Penchas and his team have been able to successfully replace bad or missing teeth with Teeth In One Day (trademark).
Using 3D scanning of the person's jaw, the team pre-plans the surgery and builds a plastic guide to fit in the mouth. This guide allows Dr. Penchas to place the dental implants into exact spots in the jaw with no cuts or stitches. Healing is faster and pain in minimized.
Dr. Penchas is the founder of Midtown Dentistry and has performed implant dentistry for 20 years and has seen a huge technological revolution.
He says, "Today, implant dentistry is all about getting people the teeth they need, with minimal pain and wait time."
One of the best things about these procedures? The cost actually does not increase at all, because the time to perform them is shorter, so less anesthesia is used.