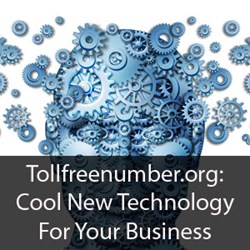 "We now offer a variety of toll free phone number upgrades such as our virtual fax, our virtual telecenter (that includes unlimited toll free service), and call forwarding features just to name a few," states Logan Marshall
Irvine, CA (PRWEB) October 28, 2013
Tollfreenumber.org an American-based company, has released new information about toll free phone services that can enhance marketing efforts and boost business, regardless of budget or staff size. With a range of new technology geared toward enhancing the effectiveness of toll free numbers, Tollfreenumber.org, one of the leading names in the telephone industry, is becoming the premier destination for those who want a simple phone number that works at a price that they can afford.
"We now offer a variety of toll free phone number upgrades such as our virtual fax, our virtual telecenter (that includes unlimited toll free service), and call forwarding features just to name a few," states Logan Marshall, founder of Tollfreenumber.org. "There has never been a better time to get a toll free number than now, given that now there are so many enhanced technological features that can enable you to make the most of your phone number and use it to its full advantage to earn extra income and boost your business."
Those who would like a toll free number are being urged to sign up as soon as possible, due to the fact that 1-800 number supplies are at an all-time low. With so many enhanced features and improved capabilities, toll free numbers now offer cool new technology that can be utilized to improve business success, increase revenues, and improve customer service quality without spending a fortune on more costly marketing tools.
Tollfreenumber.org specializes in assisting small businesses by providing low-cost phone numbers that require no additional hardware and can be routed to any phone. Businesses can use the company's website to search for available custom phone numbers in the 800, 888, 877, 866 or 855 area codes. The company also offers additional business services through its Virtual Telecenter, which provides 24-hour live answering, among other services.
Tollfreenumber.orgis based in Irvine, Calif., and was founded in 1999. The company serves more than 100,000 customers throughout the United States. For more information on getting a toll-free customized phone number for small business use, contact Tollfreenumber.ORG at 1-800-951-9411, or visit the company's website at http://www.tollfreenumber.org