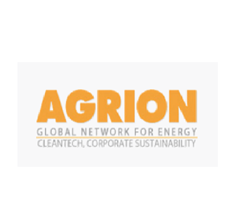 When you increase employee engagement, your metrics start speaking for themselves because they are driving some kind of business result.
New York, New York (PRWEB) December 09, 2013
Many of the world's leading organizations are beginning to take a deeper look at deploying sustainable business models, especially as it pertains to brand image. The engagement and motivation of employees to modify behaviors in accordance with this emerging lifestyle is becoming a popular tool in driving sustainable practices across organizations. These practices must therefore be embedded within the day to day operations of the business.
The effectiveness of these programs has shifted the focuses of sustainability professionals towards answering the question of how they can scale employee engagement to build momentum and achieve relevance with everyone inside the organization.
"When you increase employee engagement your metrics start speaking for themselves because they are driving some kind of business result," Grant Ricketts from Tripos Software Inc. said at AGRION's Employee Engagement meeting on August 28th, 2013. "It is not so much about wanting to lower GHGs and all these other kinds of things, but rather more about wanting to improve the business, lower costs, increase revenue, increase market share, and increase participation."
Experts from Yahoo!, Symantec, Genentech, New Leaf Paper and Kesher Consulting will explore the issue of scaling and brainstorm solutions during an interactive discussion hosted by AGRION on December 11th in San Francisco. Participants will also be able to ask questions and share their own experiences. Live streaming will be available for those interested in this topic but are not able to physically attend. More details on the meeting and registration can be found here.
About AGRION:
AGRION provides a platform for members to connect, exchange ideas, and identify business opportunities through weekly meetings in offices around the world. AGRION members can determine critical business drivers, explore innovation, and realize sustainable growth in a world challenged by resource constraints, climate change, and evolving political landscapes. To learn more or create your own profile, visit http://www.agrion.org.