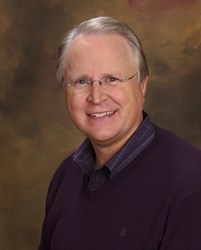 Anyone can find problems in the workplace, but the indispensable employee is the one that finds and acts upon solutions.
Tucson, AZ (PRWEB) February 17, 2014
As an intentional employee, you should be the most desirable and productive employee around, nationally renowned radio and family counselor Dr. Randy Carlson says.
While the unemployment rate remains high, it's also true 90 percent of people who want to work have a job, Dr. Carlson says in his ongoing series, "Intentional Living."
"Your goal is to be in that 90 percent, and you can do it," said Dr. Carlson, president of Family Life Communications based in Tucson, Ariz., where the non-profit ministry helps people live intentionally in the five essential areas of life: Faith, Family, Health, Finances and Work.
Dr. Carlson offered seven suggestions for success:
1. Go the extra mile every day: "Do more than you're asked and with excellence – ahead of time. Most people will only do enough to get by at work, and that's not enough in today's economy. Come in a little earlier and stay a little later than other people – not to impress, but to get more done."
2. Look for one thing today that would make your business more successful and profitable and then act: "Because you're close to the daily action of the business you probably see areas of waste and inefficiency that if addressed would result in making the business work better. Be observant and act like a leader. Be specific with your observation and with specific suggestions for making the business work better. Be careful not to step on the toes of others as you do this. You'll only make things more difficult for yourself if you do."
3. Have a great attitude: "When it's time to make cuts the boss will make lay-off decisions based on several factors, but I can guarantee you that one of the most important factors will be attitude. If your attitude is to look out for the well being of the boss and the business that usually isn't unnoticed by the boss and your boss's boss. Great attitudes rise to the surface."
4. Sharpen your skills: Keep up with technological advances and keep your work skills up to date.
5. Share the toys: " Team players are important to a successful business. If you're on a team become indispensable. Usually 80 percent of the work is being done by 20 percent of the people; be in the 20 percent."
6. Become a solution-focused employee: "Anyone can find problems in the workplace, but the indispensable employee is the one that finds and acts upon solutions. Your boss doesn't need inspectors – they need problem solvers. Solution-focused employees get noticed."
7. Learn to get along with other people: "Robert Bolton, in his book People Skills, reports that 80 percent of people that fail at work do so because they can't get along with other people. If you're not a 'people person' - learn to become one fast! People who can't get along with other people often end-up on the 'cut list'."
During this time of economic recovery, it's an excellent opportunity for a new job, Dr. Carlson says."Commit to do whatever you need to do to pay the bills and keep food on the table," Dr. Carlson says, "but it's also a great time to start building toward a time in the future when you'll be able to do what you really feel called to do and would love to do with your life. Don't get discouraged and give up – but work to do the next right one thing each day in your workplace."
To find additional encouragement and support from Dr. Randy Carlson, visit Intentional Living.
About Dr. Randy Carlson:
When it comes to parenting, marriage, and other relationship issues, people are turning to best-selling author, counselor and radio personality Dr. Randy Carlson. Recognized as an advocate for the family, Randy hosts Intentional Living, a live daily call-in program syndicated to radio stations nationwide.
Randy is a licensed marriage and family therapist with a doctorate in counseling psychology and over twenty-six years of counseling experience. He shares wisdom, encouragement, and comfort from God's Word with people who call the daily Intentional Living program with issues that affect their families today. He has appeared on national radio and television talk shows such as Good Morning America, Focus on the Family with Dr. James Dobson, and Moody's Midday Connection. He also speaks at conferences and seminars around the country.