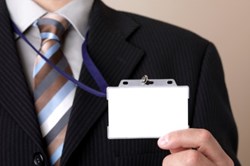 Toronto, Ontario (PRWEB) January 21, 2014
With online sales an increasingly important part of the economic landscape, Custom Card Canada is pleased to announce their new freshly redesigned website.
The site features a user-friendly design, enhanced and more convenient online shopping, and several new products including the Fargo DTC1250e printer, the Zebra ZXP3 printer and the complete line of Linear remotes and garage door openers. Custom Card Canada is also featuring a convenient online form for pricing custom printed lanyards.
The new site will also add "product of the month" specials (January special is the Fargo DTC 1000 printer bundle at a special price of $1399.00).
Looking to connect with their customers, the new site also takes advantage of social media through connections to YouTube, Facebook and Twitter.
As a 2014 New Year's "thank you" to Custom Card Canada customers, the company is offering an online code for the FS Local community that is good for 10% off plastic card printers, printing supplies, as well as access or proximity cards purchased through the new site interface. Just type in the code, FSLOCAL to receive your discount - good until the end of February, 2014.
Custom Card Canada is the most highly-trafficked source of security and identification materials in the country. The company is located in Toronto and serves the entire nation. For more information visit http://www.fslocal.com/toronto/custom-card-canada/.
FS Local is an innovative new Canadian Web business directory based in Toronto, Ontario.
The company provides Internet marketing, advertising and consulting services for small businesses, with focus on local social media web marketing solutions. Custom Card Canada is a proud member of the FS Local Toronto business community.