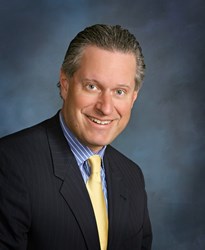 First time home buyers can save tens of thousands of dollars by hiring licensed professionals and educating themselves.
Raleigh, NC (PRWEB) November 20, 2013
Andy May, ADRMortgage.com, and Irene Higginson, Realtor, 919 389 7778, have combined 50 years of real estate experience and can help consumers decipher the benefits of homeownership in the first-time homebuyer market to the move-up market. Andy May, the mortgage expert, also spent 13 years in mortgage insurance and has 5 simple secrets to securing the right high-ltv (loan to value) loan.
Step number one - determine what kind of person will serve as the loan officer - a licensed or unlicensed loan officer? Licensing is required if using a mortgage broker. 18 years old is the requirement if working with a bank or credit union. After all, the consumer can't afford to be put into a high-cost bank product just because the loan officer is clueless about product options.
Step number two - determine the consumers' credit score and whether any improvement is there. With a bank, no need to determine if there's improvement. Banks rarely except higher improved scores once they've been issued. Most all brokers work with the consumer to achieve the appropriate credit score.
Step three - If a veteran of the armed forces, VA is almost always the best option. If not a veteran and consumer credit is below 660 then FHA or USDA are the two options. FHA if the consumer doesn't qualify for USDA. Like VA, USDA is one of the very best programs available to consumers. If the consumer doesn't qualify for VA or USDA and has scores above 660 then the consumer has Fannie/Freddie options available. These options are far superior to FHA. FHA is really for those that have credit or other blemishes.
Step 4 - get a good faith estimate to understand all closing costs as they vary by state and in some cases by county. In North Carolina the typical $200,000 loan costs about $2,600 in closing costs and depending on purchase price another 1% for escrows. Out of pocket costs are around $1,000 plus due diligence funds and earnest money funds. Total costs to close a loan outside of the down payment run around 2% of purchase price in cash or liquid assets.
Step 5 - make sure that the Realtor chosen doesn't shuffle the consumer into a high cost in-house 18 year old. This is a classic mistake many first time home buyers make, trusting the Realtor and getting slammed by the in-house loan officer is just not the way to go. Shop for services and save. Many Realtors that are seasoned don't simply refer clients to in-house services of the Realty firm since those services are almost always marked up to cover the HUD-approved controlled business arrangement (CBA, think potential hundreds of thousands in added fees that need to be paid for by the consumer). Banks can legally pay hundreds of thousands of dollars under a CBA as long as the consumer signs a sheet of paper stating acknowledgement of said CBA. Mortgage Brokers rarely, if ever, have these arrangements in place.
While brokers aren't always the best option, like for loan sizes in the $60,000 and below range (Dodd-Frank makes these a bank only product) the consumer owes it to themselves to shop for the best deal and become educated.
So buyer beware and work with licensed professionals that take the time to explain everything. The consumer owes it to themselves and will be happy they did. Simply google the lending institution's name and the word complaints to get a feel for what the consumer will experience with the firm.
For more information on mortgage loans, call ADRMortgage.com at 919 771 3379 or visit ADRMortgage on the web. Irene Higginson, realtor, states, "the combination of excellent job opportunities with a highly educated work force keeps making the Triangle one of the top 5 relocation markets in the country and an excellent first time homebuyer market."
Get the most value out of a home sale or purchase by working with licensed professionals that have significant experience. You'll be thankful you did. You can find additional information from Andy May, mortgage expert, at Andy May's blog. ADRMortgage.com was founded by Andy May in 2005. For additional information please go to http://www.adrmortgage.com or contact Andy May directly. License number 103418.