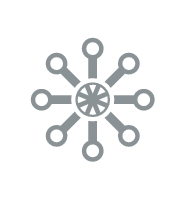 Users can now install The SOAPbox on the newest version of windows server technology and know it works out of the box.
Atlanta, GA (PRWEB) December 04, 2013
The Social Foundry announces that its flagship product, The SOAPbox, can now be installed on Windows 2012 servers.
"This enables organizations to transition from Windows 2008 Server Edition to Windows 2012 Server Edition and know that the SOAPbox will perform as anticipated" a company spokesman states.
"The SOAPbox enables organizations to install a plug and play API infrastructure within minutes and having windows 2012 compatibility enables our product to be installed on most new on-premise and cloud based installations," commented CEO David Al-Khazraji.
The Social Foundry is start up based in Atlanta, GA and provides web service technology that enables organizations to produce and consume internet services.