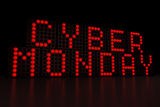 Any sufficiently advanced technology is indistinguishable from magic. – Arthur C. Clarke
Los Angeles CA (PRWEB) November 29, 2013
Since 2005, the Monday after Thanksgiving has been the go to day for marketing online deals.
For people who do not want to or cannot participate in store deals the Friday after Thanksgiving, the Monday after Thanksgiving deals are the perfect answer.
New Media Film Festival, which offers the Best In New Media, honoring stories worth telling, is celebrating its upcoming fifth Annual by having its first ever 30% off everything in their newly designed shop http://www.newmediafilmfestival.com/shop by entering code save30 at checkout.
Reaching out to their global audience of filmmakers, film lovers, tech geeks, industry leaders and more, there are a variety of items that are available, most one-of-a-kind items. Each and every sale benefits the International Art Exhibit that is hosted during the festival. It has always been free for artists to enter their work for consideration to exhibit at this prestigious event by emailing info(at)newmediafilmfestival(dot)com a link to their art online or a jpg of their work for consideration.
Items include a 30-percent discount on all New Media Chic, Hollywood Memorabilia, Artwork, All Access Festival Badges and submissions into any of the 19 categories: 3D, Apps, Mobile/Tablet, Feature, Web Series, Animation, Digital Comic, Short, LGBT, S.T.E.A.M, Documentary, Scripts, Machinima, SRC-Socially Responsible Content, Trailer, Snipler (30 second short), Shot on RED, Music Video and New Media.
Artwork and Hollywood Memorabilia include original, one of a kind and collectible items:
"Framed Arches" (medium-small) by Tina Cosby 1995
"Deer In Arches" by Franz Mark (1913) from LACMA store
"2 Flowers" by unknown
"Players Directory" 75th hard to get Issue 231 Volune 1 & 2
"Dreams Awake" feature film signed photo from the set
"Angels Of Pompeii"signed by Stephen Brigidi with poetry by Robert Bly
"Coggeshall Pasture with Horses & Bull", signed by Artist Xaque Gruber
"Goddess" by James Mathers
"Green Tara" by James Mathers
"Annie Leibovitz: The Camera in the World" by Marius Kwint
"Radnor Lake, Winter Morning" Oil on Canvas, Origianl Artwork by Elizabeth Wise-signed
Movie Memorabilia includes:
Rod Stewart Backstage Pass
Richard "Doc" Baily a genius and his muse ebook.
Edward Albee Book, demo reel and Script from Flatland, the movie
Rod Stewart Blue Backstage Pass
30th anniversary Indianoplis 500 program guide
US Olympic Hockey player signed polaroid when he came home after winning Gold
Nick Hytner's The Crucible picture from the set, signed by the actress in the picture
Ian Anderson (Jethro Tull) accepting the Key to the City, Providence RI picture
David Mamet's signature to Susan on Spanish Prisoner Bookmark
Steve London as Agent Jack Rossman on the original The Untouchables headshot
People Magazine page of Tia Carrere, Arnold Scwartzeneger on the True L
Marvel Graphic Novel Prey: Origin of the Species - signed
Old Path, White Clouds signed by Thich Nhat Hanh
My name is Mahataa, a novel, signed by Jijun Kathy Sankey
Stanley Kubrick Director Chair Collectible Card from Matthew Modine's Full Metal Jacket Diary App
A newly designed store at http://www.newmediafilmfestival.com/shop/ offers Holiday deals of 30% off everything through December 8th using code save30 at checkout.
Based in Los Angeles, the New Media Film Festival celebrates the ever-changing world of new media. Declared "worth the entry fee" by MovieMaker Magazine and hailed for making "the cutting edge accessible" by Huffington Post, New Media Film Festival accepts new media entries across a variety of categories. The jury includes reps from Pixar, Fox and The Caucus, among other Industry leaders. A total of $45K USD in awards will be presented at the 2014 festival, June 10th & 11th in Los Angeles CA presented by Founder/Director Susan Johnston.