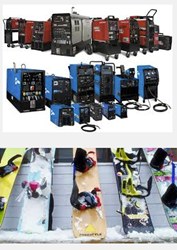 (PRWEB) February 11, 2014
Sererra Consulting Group announces immediate availability of a complete cloud ERP solution for the rental industry.
Built on the NetSuite platform that consists of Infrastructure-as-a-Service (IaaS), Platform-as-a-Service (PaaS) and Software-as-a-Service (SaaS) technology enabled Sererra to develop a solution that will offer 100% functionality and visibility into the rental industry business operation.
The rental industry is one that has outpaced the growth of the GDP by over four times in 2013 according to the American Rental Association (ARA). Representing a 7.1 per cent increase over 2012, the industry expects to reach $33.5 billion in 2014, and companies which are agile enough to meet the technological and time-sensitive requirements of their renters will capitalize on this new wave of business growth. For many of these companies, the right cloud ERP solution is helping them come of age.
SuiteRental - Rental Management for NetSuite
Cloud ERP integrates with other critical applications, creating the ideal real-time solution for businesses. Until now, the main inhibitor of moving operations to the cloud for the rental industry has been the lack of solutions that specifically address unique processes and requirements.
SuiteRental equips companies to rent out equipment or products to customers and effectively track the inventory without it coming out of the balance sheet. The intuitive solution allows complete management of rented inventory, contracts, rental invoicing and even sends alerts for renewal. Sererra's SuiteRental Management Solution is flexible enough to adapt to any rental business from party rentals to heavy equipment.
About Sererra Consulting: Sererra is a leading Green IT technology and management consulting firm focused on delivering turnkey business solutions for mid-market firms worldwide. The company's main areas of expertise include business process engineering, systems implementation, integration and custom software development, including cloud-based business processes for a wide range of industries. Headquartered in Irvine, California with offices in Silicon Valley, California, London, United Kingdom, Sydney, Australia, and Pune, India, Sererra gives management teams more control over their destiny by helping them with strategies combined with a complete solution that enables business to grow more profitably.
For more information on a turnkey business solution by Sererra, please visit http://www.sererra.com or call 877.276.3774