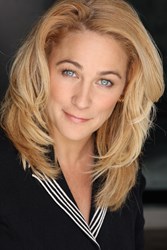 There occurs the beautiful feeling that only humanity together is the true human being, and that the individual can be cheerful and happy only if he has the courage to feel himself in the Whole. - Johann Wolfgang von Goethe, Truth and Fiction: Relating
Hollywood, CA (PRWEB) October 29, 2013
The American Film Market continues to be the pivotal destination for independent filmmakers and business people from all over the world. This year, the Crowd Sourcing Your Audience Session is part of the AFM Conference Series which gives attendees tremendous knowledge, insight, access, value and a rare opportunity to hear from the industry's global thought leaders, decision makers and experts.
Founder/Director Susan Johnston of New Media Film Festival will be sharing insights from her long career in the Entertainment/Media business.
Crowd Sourcing is access to a global community of people that have a similar interest, passion, curiosity in the subject, product, idea at hand that choose to engage at any level to move that subject/product/idea forward. Now you have to ask yourself, What do I need, What do I want to offer and then choose how you are going to engage.
There is a global community of people engaging online 24 hours a day, 7 days a week. Humans innately want to co-create, collectively work together for a shared purpose. This goes back to football teams, theatre groups, book clubs, senior center holiday skits, etc. Within the digital space (New Media) there are infinite possibilities for people to collaborate, whether paid or unpaid.
The AFM Session - Crowd Sourcing Your Audience poses the question:
"Who is your audience?" This is one of the first questions financiers and distributors ask producers when considering a new project. Today, producers of modestly budgeted films must not only know who their audience is but they have to know how to help deliver that audience.
Successful producers are using social media to aggregate potential audiences - before and during production. Discover the latest tools for independent filmmakers and new ways to find build and activate your audience.
Currently the Moderator: Richard Botto, Founder, Stage 32
With Panelists:
Susan Johnston, Founder/Director, New Media Film Festival
Jonathan Reiss, Producer: one of "10 Digital Directors to Watch" by Daily Variety
Rikk Galvan Principal RGM Global
On Monday, November 11th at the American Film Market, Susan Johnston will share insights into these Top Five Crowd Sourcing Tips and how to engage and monetize.
1- Know Who You Are Talking To. I'm not talking about the obvious Male, Female, age demographics. I'm also talking about sub groups, different countries and having someone from that country handle the conversation. Their personal input in their native language is much more engaging, especially since they will have a similar interest, passion, curiosity in the subject, product, idea at hand. Dig Deeper than just the surface of who is interested, grab the niche groups/online communities as well.
2- Align Yourself With Purpose. If you believe, they believe. If you are passionate, they are passionate. Why this idea and what will be accomplished should anyone engage? Know this, share this, be open to other ideas, opinions and implementation. It could be simply that doing something helps move you forward, whether it is money, clicking a like, offering to change the font on your logo, giving you a number of products for your event, rolling up their sleeves to help on a certain day. If you have purpose, your will naturally have people with like interests be attracted to your project.
3- Offer Win - Win. Yes, you can just ask and not offer anything and someone will probably engage. Why not offer something? It could simply be a thank you on your social media, website or a really kind email. But what if you could offer more? Being part of the collaborative effort, they will forever be able to get a discount, or be the first to know (vip email list status) or for more engaged people, credit and picture on your site, a referral, a free online workshop/tour of the success of the project. Offer value to those that crowd source and they are more likely to engage and share and crowd source with you again.
4-Shake It Up. There is an adage that you have to see, hear or engage about 5 times for something to "stick". So yes, there is something to say about having the same logo or tagline or pitch to repeat for branding. Challenge is, at some point, someone will zone out. Why not Shake It Up? Take your logo, tagline and/or pitch and add a famous quote that parallels with your vision, vary how you are saying what you need to. .Ask a question and offer a gift to the most liked or most helpful or shared the most times etc.
5-Find The Sweet Spot. When monetizing in Crowd Sourcing, there are infinite possibilities of accepting monetization. The challenge is finding the sweet spot, the price point that has someone engage at a level that is comfortable for them and now. Once someone leaves your information, they probably will not come back to click/engage. Once you know who your audience is, the purpose of this particular project, what you can offer on a win/win, the various ways to communicate this project (shaking it up), you will be more inclined to better assess the sweet spot of asking price and what they will get for that amount.
Susan Johnston bio:
Susan Johnston is President of Select Services Films, Inc. an award winning production company which is also certified DBE. Susan is Festival Founder and Director of 5th Annual New Media Film Festival. The Best in New Media...Honoring Stories Worth Telling. Pixar, FOX, The Caucus and other industry leaders are judges. $45,000 in Awards are given in 19 categories. Held annually in June at the state of the art theater, The Landmark in Los Angeles.