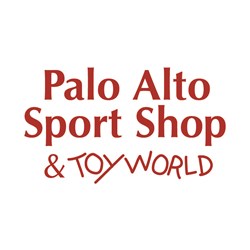 Palo Alto, California (PRWEB) October 31, 2013
Top 10 toys recommended by Palo Alto Toy and Sport:
1. Magna-Tiles
Innovative, magnetic building toys are designed to hold a child's interest and attention, build critical developmental skills and promote imaginative
play and creativity.
2. Magformers
Construction sets foster brain development through fun and educational exploration. With high quality, durable construction and intelligent magnetic design, the possibilities are endless!
3. GoldieBlox
Building game for girls to inspire future engineers
4. Chima Lego
Lego sets based on the television series Legends of Chima
5. Funloom
Super stretchy silicone bands that make bracelets, rings, hair ties, anklets, belts and more!
6. Spirograph
Create your own cool designs and awesome pictures with the help of this fun and classic SPIROGRAPH.
7. Q-BA Maze Marble Runs
Inspires creative play. Noodling, designing and building. Experimenting with cause and effect. Thinking in 3D with colors and cantilevers. It's both right-brain and left-brain, part art and part science.
8. Norman & Globus Science Kits
A line of science kits stemmed from Dr. Penny Norman's volunteer work teaching science in her children's elementary schools and her ScienceWiz after school and summer programs.
9. Settlers of Catan
In this board game, picture yourself in the era of discoveries: after a long voyage of great deprivation, your ships have finally reached the coast of an uncharted island. Its name shall be Catan! But you are not the only discoverer.
10. Laser Pegs
Laser Pegs offers unique educational building toys and construction sets for children that light up.