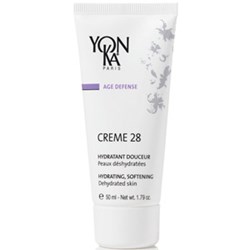 Aside from its powerful moisturizing skin benefits, Yonka Crème 28 makes a after-sun facial product.
Anaheim, CA (PRWEB) December 17, 2013
DrSkinSpa.com provides top-of-the-line, natural skin care products for mature skin via their e-commerce web site. This skin care e-commerce store brings consumers anti-aging solutions developed from naturally derived ingredients. These formulations have been scientifically tested and proven to perform on a high scale for a diversity of skin care needs. DrSkinSpa.com carries a huge stock of various skin care favorites. The latest addition totheir family of product offerings is Yonka Crème 28.
Yonka Crème 28 is a hydrating cream for extremely dry skin conditions due to aging, sun exposure and other conditions leading to epidermal dehydration. Yonka crème 28 is even appropriate for oily skin types that have dehydration issues. One of the key active ingredients that make up Yonka Crème 28 is Quintessence Yon-Ka, a blend of essential oils that energizes and moisturizes skin.
The moisturizing skin ingredients found in Yonka Crème 28 are natural and targeted for mature skin that has begun to develop fine lines and wrinkles due to skin dehydration. Yonka crème 28 contains Quintessence Yon-ka, the main blend of ingredients in the Yonka brand. This Yonka Crème 28 formulation contains 5 blended essential oils. There is lavender to calm skin and heal irritation. Geranium is an analgesic with healing properties, also. The Spanish Thyme in this Yonka crème 28 blend has strong antiseptic properties and energizes skin to regenerate. And, finally, the Cypress from Provence purifies skin and regulates the cells' nervous system.
Yonka Crème 28 also contains Vitamin F for its hydration properties. Olive and lecithin feed and protect the skin. Allantoin calms while Vitamin E works as an antioxidant. The Vitamin A in Yonka crème 28 regenerates new skin cells to the surface, smoothing wrinkles and fine lines.
Yonka Crème 28 can be applied every morning after the skin is cleansed and toned. It is applied evenly over face and neck for dehydrating and anti aging results.
Desiree Torres, the Esthetician at DrSkinSpa.com, says, "Aside from its powerful moisturizing skin benefits, Yonka Crème 28 makes a after-sun facial product. The Yonka crème 28 is also beneficial as an aid during outbreaks of eczema and after dehydrating acne treatments."
DrSkinSpa.com attracts a worldwide loyal customer base. This global e-retail store is highly regarded in the skin care retail market for providing the most highly anticipated and desired anti aging skin care formulations that people seek out. Their products have earned only positive scientifically proven results. DrSkinSpa.com's skin care offerings come with a 14-day, money-back policy in addition to a 120% price protection guarantee, no-cost shipping, and free consultations with their own, on-site Esthetician. DrSkinSpa.com is owned by Crescent Health Center and is based in Anaheim, California.