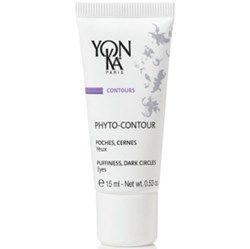 Yonka Phyto Contour contains the powerful antioxidant, Vitamin E. With all of the natural rejuvenating ingredients placed into yonka phyto contour,
Anaheim, CA (PRWEB) December 27, 2013
DrSkinSpa.com provides top tier, natural anti aging skin care products via their e-commerce web site. This skin product e-commerce site brings consumers anti-aging solutions formulated from naturally derived ingredients. These formulations have been scientifically tested and proven to perform on a high scale for a diversity of skin care needs. DrSkinSpa.com carries a huge stock of various skin care favorites. The latest addition totheir family of product offerings is Yonka Phyto Contour.
Yonka Phyto Contour is an all natural anti aging skin cream that relieves dark circles beneath eyes, reduces under eye puffiness and signs of fatigue to result in a more youthful, revitalized appearance. The natural ingredients included in yonka phyto contour begin with rosemary extract and include nature's peptides, vitamins, and aloe vera botanicals.
The eyes usually are the first facial features to betray the signs of skin aging. With Yonka Phyto Contour, this area is treated using natural anti aging skin care ingredients that have been clinically proven to work on revitalizing the skin surrounding the eyes.
Yonka Phyto Contour revives tired mature eyes with key active ingredients that work and also have a pleasant aroma. The Rosemary Extract has a multitude of known healing effects on the skin. Rosemary is used in yonka phyto contour for its powerful antioxidant properties. Rosemary contains natural antioxidants, carnosic acid and rosmarinic acid to scavenge free radicals and improve the skin's quality. Rosemary is also included in Yonka Phyto Contour because of its astringent qualities that work wonders on reviving the skin and waking it up to feel fresh and new again. Yonka Phyto Contour also includes Rosemary Extract for its ability to reduce puffiness and sooth inflammation.
Beech Bud Peptides in Yonka Phyto Contour re-contour and sooth tired skin. This natural anti aging skin care ingredient contains flavonoids, botanical hormones, vitamins and amino acids. These all work to strengthen the cellular metabolism. The aloe vera in yonka phyto contour is a soothing agent that is also an excellent moisturizer for irritated skin, especially skin exposed to UV rays. This is an anti aging skin cream that is especially useful in the delicate eye area.
Desiree Torress, the Esthetician at DrSkinSpa.com, says, "Yonka Phyto Contour contains the powerful antioxidant, Vitamin E. With all of the natural rejuvenating ingredients placed into yonka phyto contour, one need never have swollen, puffy eyes that look old and tired!"
DrSkinSpa.com has a loyal customer base that hail from all over the world. This global e-retail store is highly regarded in the skin care retail market for providing the most anticipated and highly desirednatural anti aging skin care formulations that people seek. Their products have earned only positive scientifically proven results. DrSkinSpa.com's skin care offerings come with a 14-day, money-returned guarantee in addition to a 120% price protection assurance, free shipping, and complimentary consultations with their own, on-site Esthetician. DrSkinSpa.com is owned by Crescent Health Center and is based in Anaheim, California.