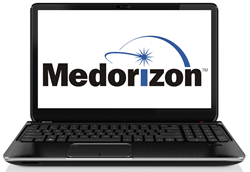 Every practice will need a set of trained eyes examining every claim to insure service are billed and coded properly.
Chicago, IL (PRWEB) March 25, 2014
As we move well into 2014, there are some upcoming mandates that could greatly impact your medical organizations collections: ICD-10 and EMR. In October of 2014, the method for healthcare providers reporting diseases will be changed for ICD-9 to ICD10. This will be the largest change to the healthcare industry in more than 30 years due to the fact that the existing code set of 13,000 will be expanded to 63,000 plus. With the new expanded ICD-10 codes, healthcare providers and facilities will have to broaden their current way of documentation to move advanced needs for specificity and laterality. For example: Pain in Limb will need to be documented as to right or left and specific bone site. For this reason, coders will need to be well versed in anatomy and physiology. If the ICD-10 codes do not meet the logic of the insurance payers, data set claims will be denied, pended or payments may be reduced.
As Medicare, Blue Cross Blue Shield and commercial insurance carriers prepare for ICD-10 they are implementing claims edits which tracks the new coding requirements. According to Tim Tobin the President/CEO of Medorizon, "We are hearing that commercial insurance denial rates will be much more frequent with ICD-10 because the clinician documentation will need to be specific to each patient meeting the new guidelines." Tobin further states that if claims do not pass edits, the claims will be denied and require additional notes for the specific visit. These denials will slow claim payment and create new clerical needs for the healthcare provider. Medorizon has been proactively meeting with clients and assisting with coding tools and resources which will facilitate a smooth transition to ICD-10.
The healthcare industry is also moving from the traditional paper patient chart to the new digitized chart known as the EMR (electronic medical record). Currently physicians are being given an incentive to convert to EMR which will be mandated in 2016. According to Tim Tobin, president of Medorizon, "Many times the medical practice does not have the experience or knowledge within claims management to insure that claims are submitted clean and paid appropriately." The EMR will generate the visit details and place CPT codes based on the documentation. Certain services can be missed and may never be billed if the documentation is not properly executed. In short, every practice will need a set of trained eyes examining every claim to insure services are billed and coded properly.
For many medical practices, providing quality services to patients is easy—processing claims and getting reimbursement is the tedious part. Medorizon has grown to a 60-employee organization, reaching sales of several million dollars annually. Their staff manages the billing and collection process for hundreds of providers throughout the United States. Act now and take advantage of the offer to better acquaint your practice with the initial changes in moving forward to ICD-10.
Call: 800.843.0355 or please visit us at: http://www.medorizon.com.