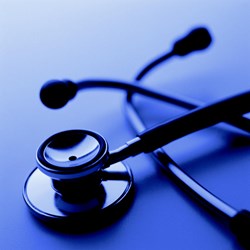 We received better reimbursement on the appeal than we did on the original submission
Chicago, IL (PRWEB) November 26, 2013
Medorizon has been in the medical billing business or as they like to call it "revenue cycle management" for years. They have helped hundreds of providers from the east to the west coast. Medorizon's culture believes that good business goes beyond claims processing. When a partnership is formed with Medorizon they apply all their resources to help cash flow then focus on front end processes to help streamline claims processing. Their track record speaks for its self, 25 years in business, 3 national locations, clients in 1/3 of the USA.
Medorizon has assisted physicians and facilities improve revenue and workflow with using the flowing three points of focus within the company:
1. Clean Claims
2. Timely Follow up
3. Proper and specific appeals
The first point to focus is clean claims, this helps the lifeline of the revenue immediately. Jane P., Optum CareTracker Coordinator states "our practice management system has a platform which directly connects with our clearinghouse for claims submission and receipt of electronic remittances, direct connections for patient eligibility to ensure faster payments as well as claim editing functions to assist in achieving clean claims in the first pass. Along with these behind the scene features the application has a detailed dashboard that shows you where your revenue is …. Medorizon has had payments come in as fast as 7days". When payments are not received or denied it is important to have an established follow up process in place or your accounts receivables could become heavy in the 121+ bucket. Studies show when revenue is held up this far out it gets harder to collect, typically less than 33% is collectable when aged over 120days. This could happen for a number of different reasons timely filing, precertification, non covered service or medical necessity. If your practice is not appealing these nonpayment reasons with specific and custom appeals you could be losing even more revenue. "We have received better reimbursement on the appeal than we when the claim was originally processed" Dana B., Accounts Receivable Specialist.
When the backend processes are in place Medorizon turns its attention to front end or point of contact where the claim starts:
1. Registration
2. Precertification
3. Patient interaction
Like mentioned above Medorizon believes that rather than focusing on billing claims in revenue cycle management it is important to work together for a common goal. When the office is the main point of patient contact it only makes sense to direct attention how information is collected and updated. One study showed that incorrect or missing information that was not collected during front end registration extended the life of the claim by 90 days. Tim Tobin, CEO explains "we help with workshops and annual visits to help our clients stay current on intake methods and changes. Not every patient has the same coverage so it is especially important to pre-certify that your services will be covered". If your staff is not calling to verify benefits you could lose up to 50% due to denial for no "pre-authorization". When a precertification is documented it increases the appeal potency and could bring you more revenue because of documentation. The final focus is the patient interaction, with larger deductable and copay's the patient portion is a very important way to increase cash flow. "The way you can increase your patient collections is with ongoing staff training along with solid company policies posted in your office" Keith Tobin, VP. This job takes a strong and sensitive person, they need to understand that once the patient is gone without paying their copay or bill the chances of collecting go down to 10%
Medorizon has grown to a 60-employee organization, reaching sales several million dollars annually. Our staff manages the billing and collection process for hundreds of providers throughout the United States. They can help you increase your revenue as much as 30% in 90days.