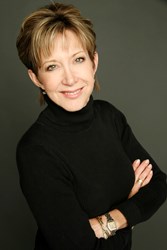 If you had paid attention... you would have known she hasn't been Hannah Montana for a long time.
Houston, TX (PRWEB) September 17, 2013
YourDailySuccessTip.com CEO Dayna Steele defends Miley Cyrus in the latest piece for FastCompany.com explaining that with all of the media outlets available to the public there was no reason for the shock that followed Cyrus' performance at the 2013 MTV Video Music Awards.
"Miley Cyrus has risqué videos on her social media outlets, " says Steele, who spent two decades working in the rock and roll industry. "If you had paid any attention to the news events prior to this televised event you would have known that she hasn't been Hannah Montana for a long time."
A strong proponent of the right to free speech as well as freedom of expression, Steele recently argued in an article for EpicTimes.com that we celebrate violence in movies while shunning any talk about sexual behavior in these same films.
Steele goes on to say that in this age of technology none of us has an excuse for not knowing what's going on. There's never been an easier time to gather all of the information you need prior to a meeting or any situation (like watching a movie or the VMAs with your kids) and there's no justification for not being prepared.
"Do your research," says Steele. "Be prepared for questions whether from a client, a co-worker or your children. The most important thing we can do is keep an open dialogue about this. Our forefathers and our veterans fought hard for that right."
Dayna Steele is a leading authority on business and success trends including social media, networking and customer service as well as a rock radio Hall of Famer, the creator of YourDailySuccessTip.com, and author of Rock to the Top: What I Learned About Success from the World's Greatest Rock Stars and 101 Ways to Rock Your World: Everyday Activities for Success Every Day. Follow her on Twitter @daynasteele.