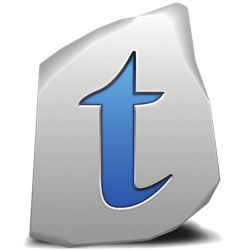 I'd never localized an app before, I realized that it would be a tedious process. There are conflicting opinions on the Internet about which service is the best, I couldn't find anything that provided an integrated round trip solution like TraductoPro.
New York, NY (PRWEB) October 13, 2013
Visual Frames today announced the release of TraductoPro version 1.1.4, a powerful and easy to use content translation application and localization tool for iOS and Mac app developers. The TraductoPro localization tool supports three types of projects: Document Translation, App Store Information, and Xcode iOS or Mac app Localization.
With the iOS and Mac user base spread throughout the world, localizing apps greatly expands app developers' ability to increase sales and improve the user experience by supporting apps in the users' native language. The TraductoPro application for Mac makes it simple for developers to localize their Xcode based applications. Marketers and app developers can get 16 different language translations for their documents and manage their App Store information projects as well.
TraductoPro has been very well received by the developers community. It is the most comprehensive and advanced localization tool on the market. For app developers, you can import existing content or start from nothing using TraductoPro. The application allows developers to create and organize content, translate the content, keep track of the changes and add new sections to the project. See what other developers say about the app: http://www.traductoapp.com/localization-case-studies/.
TraductoPro for Mac makes it simple to translate content and share it with a wider global audience. Traducto translation service is fast, certified and powered by professional translators. TraductoPro's translation allows you to translate large amounts of content through a simple app ordering process, easy checkout with major credit card or paypal and speedy delivery. TraductoPro provides four choices for content translation:
Manual: You manually provide your own translation, using TraductoPro to manage the project.
Standard: A native speaker translates the content.
Professional: Translation is performed by degreed professional.
Enterprise: Translation is performed by a degreed professional with a second professional proofreading (2 unique reviewers).
What is new in TraductoPro 1.1.4?
Features and improvements:

Performance improvements for large projects.
Improved Xcode 5 compatibility.
Improved special characters handling for Xcode exports.
Quotes now ignore invalid strings for translation.
Added warning to inform user of invalid strings for translation at checkout.
Increased web services default timeout for large projects.
Bug fixes:

Fixed issues with extra double quote in exported strings due to leading or trailing space in source string.
Fixed hanging document project export - loading view.
Availability
TraductoPro 1.1.4 is available now, and may be downloaded through our Web site at http://www.traductoapp.com.