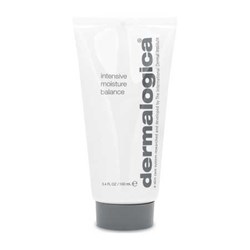 DrSkinSpa.com esthetician, Rachel Goodyear, said, "Dermalogica Intensive Moisture Balance contains grape seed, wild yam,
Anaheim, California (PRWEB) October 05, 2013
DrSkinSpa.com provides its clients with a wide selection of doctor-recommended skin care products. Their fully functional e-retailing web site is convenient and user-friendly. The company's main focus is on anti-aging and natural skin care lines that have been scientifically proven to achieve optimal clinically proven results. In addition to its already wide inventory of skin care products, DrSkinSpa.com is now proud to announce the addition of Dermalogica Intensive Moisture Balance to their product line.
Dermalogica Intensive Moisture Balance is a rich, healthy and nourishing antioxidant moisturizer. It is targeted for dry, mature or prematurely aging skin and will smooth fine lines and repair skin damage due to the inclusion of stabilized Vitamin C and other natural ingredients. Vitamin C fights free radicals that cause dryness, fine lines, and wrinkles. This is a botanical, antioxidant, and vitamin-enriched anti aging skin cream moisturizer that protects skin from environmental skin damage.
The Dermalogica intensive moisture cream contains superoxide dismutase, an antioxidant enzyme that fights free radical damage. Dermalogica intensive moisture cream also contains Vitamins A and E for anti-aging effects. The Ginkgo in this Dermalogica moisturizer helps protect skin from environmental assaults, such as UV rays.Ginkgo also helps with collagen production.
DrSkinSpa.com esthetician, Rachel Goodyear, said, "Dermalogica Intensive Moisture Balance contains grape seed, wild yam, hydrocotyl, and coneflower for further natural anti-aging, line-smoothing effects. The skin becomes more elastic, supple, and smooth, with wrinkles and lines fading as the skin feels dramatically softer and more calmed."
Adding to the list of natural ingredients in this Dermalogica intensive moisture product are Echinacea and CentellaAsiatica.Echinacea helps the skin combat conditions such as eczema, acne and psoriasis because of its anti-inflammatory effects. The Echinacea ingredient also heals skin abrasions and wounds much more quickly. CentellaAsiatica is Pennywort, otherwise known as wild violet. It can boost the production of collagen, ease fine lines and wrinkles, and reduce the appearance of acne scarring.
DrSkinSpa.com, owned by Crescent Health Center, is based in Anaheim, California. The company is doctor-owned and -operated and possesses an A+ rating with the Better Business Bureau. DrSkinSpa.com furnishes its customers with no-cost shipping, free samples, a 14-day, money-back guarantee plus a unique promise of 120-day price protection, in addition to free consultations with an esthetician.