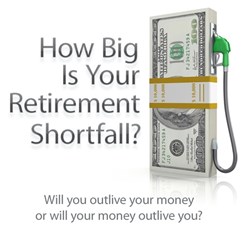 If you are going to be retired for 20 or 30 years or longer ... doesn't it make sense to spend a few minutes of time today to prepare?
Arlington Heights, Illinois (PRWEB) October 16, 2013
Having a worry-free retirement does not come in a bottle. Many of us have worked a lifetime in hope of retiring and not running out of money. But with a shift away from pensions and a social security system going broke should have anyone who is about to retire or already retired very worried about running out of money.
The Planning Dynamics online presentation will allow viewers to see firsthand the importance of preparing for retirement and the pitfalls that can be avoided. Understanding the financial realities of retirement and the 30 years of hands on experience of a Certified Financial Planner makes this free webinar a valuable learning experience.
"This webinar was created because I have devoted 30 years helping people make smart decisions, especially in the area of retirement planning," says the president of Planning Dynamics, Inc. He continues "Over the years I have seen too many people all too often fail to make a plan regarding their golden years, turning their retirement dreams into retirement nightmares."
This informational webinar is free and available 24/7/365 on any computer or mobile device. Planning Dynamics retirement planning team says, "It takes the mystery out of retirement readiness and can be easily viewed at your convenience anywhere, anytime by going to http://www.retire911.us."
"How Big is Your Retirement Shortfall? is like a master's class on retirement readiness and anyone who views this webinar will receive a special report entitled '31 Alarming Statistics regarding your Retirement'," said Buffalo Grove CPA Myron Solomon.
According to Para-planner Jerry Gutman, "http://www.retire911.us allows viewers to hear the kind of statistics that inform and encourage a 'take action' attitude about retirement planning."
To download this free information regarding retirement readiness visit http://www.retire911.us or need help with retirement questions call Planning Dynamics at 847-670-0879 or email for more information at info(at)myretirementplanner(dot)net.