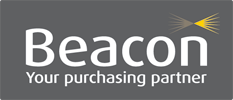 We are excited by the opportunity presented by our partnering with Beacon. Their hospitality expertise and client base, coupled with our class-leading solution will make a compelling offering to the hospitality marketplace in the UK & Europe.
Redwood City, CA (PRWEB) October 02, 2013
Beacon will deploy the Ivalua e-Procurement solution and make it available to all of its current customers and suppliers, creating a streamlined online marketplace and driving added value. Ivalua's sourcing and supplier management modules will empower the Beacon team to further reduce costs and track compliance.
Per Steven Henderson, Managing Director at Beacon; "Having a solution that is both easy to use and powerful in terms of functionality, is a key part of Beacon's growth strategy across the U.K. and beyond. Ivalua clearly delivers on both counts and we look forward to our partnership."
About Ivalua:
Established in 2000, Ivalua is one of the leading global vendors in Spend Management Software, with main offices located in the US and Europe. Leading industry analysts have identified Ivalua as a Strong Performer and a market leader in Spend Management solutions.
Ivalua offers a comprehensive and modular suite covering the entire Spend Management spectrum, from the strategic (Sourcing, Contracts, SRM) via the transactional (Procure-to-Pay) to the analytical (Spend Analytics, Reporting, Vendor Master Management). Our platform based application approach lets you easily and quickly add modules as your needs change.
Targeting global large size companies, Ivalua has successfully implemented more than 100 projects worldwide across 12 different industry verticals, and is used daily by 150,000 users and 500,000 suppliers from more than 70 countries in 15 different languages.
About Beacon:
Founded in 2000, Beacon is part of Interchange & Consort Hotels Ltd and acts as the purchasing specialist for the Best Western UK brand, plus over 2500 additional businesses across a range of sectors and industries. Over the last 13 years, Beacon has built a solid reputation for delivering cost savings through a specialized supplier base and business efficiency through added value services.
Beacon's expertise lies in revealing ways to help businesses grow their profitability, and our approach to effective purchasing is delivered through structured management of the whole supply chain – this means that Beacon consistently delivers exceptional value from suppliers, who understand and share our values.
Our procurement methods are centered on driving profitable growth and sustainable competitive advantage.