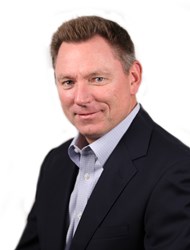 "Rick brings an exceptional amount of knowledge and insight to our team; talents which we are eager to make available to our valued customers."
Kirkland, Wash. (PRWEB) October 03, 2013
OneAccord, a leading provider of corporate revenue review and interim management solutions, is proud to announce the appointment of a new Senior Partner / Director of Consulting Services to their team of prominent business leaders, Rick Wirthlin.
Rick has built a 28-year career in the financial services industry. Rick is a dynamic leader who inspires trust and enthusiasm from clients, teams and community leaders. He has a proven track record for consistently leading significant business growth efforts and developing successful sales teams. He helped guide a major corporation through the challenging down market, managing to inspire profitable revenue, contribution margin, and balance sheet growth. Rick is recognized as a collaborative leader, strategic thinker and developer of talent with a focus on client advocacy and community involvement.
"We are proud to introduce this new position of Senior Partner and Director of Consulting Services to our existing leadership within the OneAccord family," said Jeff Rogers, Chairman and CEO of OneAccord. "Rick brings an exceptional amount of knowledge and insight to our team; talents which we are eager to make available to our valued customers."
Founded in 2005, OneAccord has since worked with hundreds of for and nonprofit organizations to solve revenue challenges and provide marketing strategy. OneAccord is a community of former CEO's, C-level Executives and business owners offering insight and guidance to corporations and organizations across a multitude of verticals. The OneAccord approach is a proven catalyst for revenue growth; changing the trajectory of each and every company with whom they partner.
OneAccord is expanding their business with new practices and service offerings, and is continuing to develop their team of talented principals. Future announcements of this expansion will be forthcoming.
# # #
About OneAccord
OneAccord Partners was founded in 2005 to provide clients with practical solutions for revenue generation using a hands-on approach. With experience in a wide range of industries, OneAccord helps clients generate revenue at all stages of their business cycle. Visit http://www.oneaccordpartners.com to learn more. For more information about this release or OneAccord, call 425.250.0883.