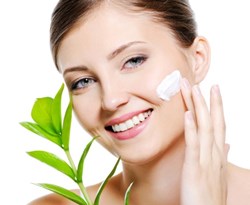 This can refine and improve the skin, and just once a week or even twice per month will afford improvements in the skin, says Kathy Heshelow, founder of Sublime Beauty®.
St. Petersburg, FL (PRWEB) October 15, 2013
Can you pamper and improve your skin but take only 10 to 15 minutes per week to do this? Yes, it can be done with the Sublime® Beauty Pure Luxury Antioxidant Mask, a spa quality mask.
"This antioxidant mask feels fantastic on the skin, creamy and comforting," says Kathy Heshelow, founder of Sublime Beauty®. "You only need smooth it on cleansed skin, let it sit for 10 to 15 minutes to do its magic, then gently wipe it off and rinse with water. Your skin will look and feel amazing."
The mask is idea for drying, aging or normal skin. Ingredients like collagen, aloe, safflower and cucumber sooth and hydrate while exceptional French White Clay gently exfoliates and pulls out dirt.
Using a mask regularly can refine and improve skin, and those who are truly serious about skincare typically use a mask at least twice per month if not weekly.
The Pure Luxury Mask is on sale this week, and all Sublime Beauty® products are offered through Amazon with its great shipping, warehousing and customer payment options. Shipping is free for Amazon Prime members, of course.