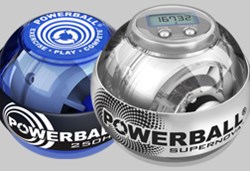 (PRWEB) October 03, 2013
Off-Road Studios, a leading 360-Design Agency, recently developed 3D product modeling application for its latest gadget, Powerball. Powerball is an ultimate exercise device that develops strength, speed, dexterity and is ideal for creating grip and building strength. The gadget is a revolutionary gyroscope that creates great inertial forces in the palm of your hands while you spin it. It comes with an inbuilt digital speed counter that helps the user to track scores. The 3D imaging was developed for various models from their products range, which include SuperNova, Diablo, NSD Diablo, Haze. In addition to this, an open anatomy was designed to give an overall view of the product.
An Interactive 3D Application was also developed using 3D unity technology. The application allows the users to gain an online experience of the product. It's an extremely engaging application, which allows the user to interact with the product. These features allow the user to test Powerball through various tabs; for instance, the speed control tab allows the user to control the speed of the Powerball while the Rotation tab allows the user to alter the rotations. The 3D application design also allows the user to experiment with lighting effects as well as background colors. The user can customize the Powerball according to their preferences. This real time application allows the users to get a 360 view of the Powerball and get familiar with the product.
For more information on Off- Road Studios and to find out how their 3D Application Development team can help you and their complete digital design services, check out http://www.offroadstudios.com/contact or connect with them on Facebook or offroadstudios on Twitter.