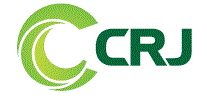 (PRWEB UK) 8 October 2013
Rob Symons, CRJ Director explained, "The HAAS HDWV-D Shredders are excellent for many different waste applications. Shred sizes are achievable from 500mm down to 100mm with plenty of options in between. They are excellent machines for our hire fleet as they are easy for customers' operators to use and achieve a great throughput. The shredders are also compact, and are efficient from a maintenance perspective, making them all-around good shredders."
The three units we now have are proving very popular with a wide range of customers and we are looking to expand the fleet further this year.
CRJ Services provide supporting services as well as providing equipment hire. They provide a complete range of complementary training, maintenance and support. Their Service Support Team are factory trained and fully qualified to service and maintain their fleet.
In addition to carrying the HAAS Shredders, CRJ Services also carry a complete line of sorters, shredders and screens from leading industry brands such as Komptech, Doppstadt, HAAS, Kiverco plus a wide selection of other specialist equipment.
To find out more about hiring these slow speed shredders visit http://www.crjservices.co.uk
Or call 0844 776 2386