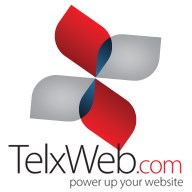 Miami, FL (PRWEB) October 28, 2013
Much has been written recently in the ongoing debate between native and HTML5 applications. There are three principal ways to develop a mobile solution: native code, hybrid mobile app and mobile Web app. Developing an application in HTML5 is a way to leverage code across multiple platforms, rather than having to write the entire application from scratch for each platform. As such, much of the user interface, perhaps the entire interface, would be done in HTML. "Hybrid application" is a term often given to applications that are developed largely in HTML5 for the user interface and that rely on native code to access device-specific features that are not readily available to Web applications. Much of this native code is non-visual in nature, simply passing data back to the HTML5 layer of the app, where it is rendered to the user. Much of the debate is not about whether HTML5 is up to the task of powering a mobile application's user experience.
Why Not Mix It Up? Telx Web, a Miami web design firm, announces how to get the best of both worlds: Mixing HTML5 and Native Code. Rather than build an app entirely with native or HTML5 technology, why not mix and match the technologies? With a hybrid application, building a mobile experience that leverages both native and HTML5 code for the user interface is quite possible. This enables the developer to use the most appropriate tool for the job when developing the user interface. Clearly, developing portions of the user experience in two or more different technologies has some downsides. Chiefly, you would need developers who can handle both native development and HTML5. The portion of the user interface in native code couldn't be readily used on other platforms and would need to be redeveloped. Given the broader scope of knowledge required by this technique and the difficulties outlined above, why would anyone want to embark on an endeavor that mixes user-interface technologies?
About Telx Web – Telx Web, who specializes in web development in Miami, has been given a recognition of a one-stop destination for all web design services, providing the best web design ecommerce enterprise level quality solutions to all their clients, constantly focusing on growth with client centric strategies. Telx web is a Website Design and SEO service company, serving Miami, Ft Lauderdale, West Palm Beach, and many more clients nationwide. In addition to website design, they also offer a variety of online marketing tools. With a 10 year record of success, Telxweb.com has been offering web design in Miami, with a focus on inventive ideas in developing websites for organizations, cooperates and businesses. The web developers at Telx Web keep up to date with all the latest developments in website software and web technology in order to ensure that their client's website competes favorably with competitors. With a team of experts and experienced staff, Telxweb is confident in assuring a successful creation of each website with a 100% ROI (return of investment).
Please visit the company's website today for a complimentary consultation http://telxweb.com/.