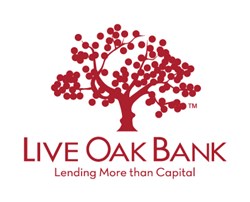 Wilmington, NC (PRWEB) October 07, 2013
Live Oak Bank (Live Oak) is proud to announce its sponsorship of the International Cemetery, Cremation, and Funeral Association (ICCFA) and its educational programs including annual conventions and conferences.
The ICCFA was founded in 1887 and is the only international trade association representing all segments of the cemetery, funeral service, cremation, and memorialization profession. Through education, networking, and legislative guidance, the ICCFA provides its members with support and benefits to improve their businesses.
Live Oak is pleased to support the ICCFA mission to serve the industry. The three-year sponsorship of ICCFA also allows Live Oak the opportunity to provide ICCFA members with lenders who understand all phases of funeral home, cemetery, and cremation operations. Live Oak is able to lead clients with knowledge and experience. Pairing industry knowledge with lending expertise, Live Oak provides an innovative and efficient lending process.
Live Oak was founded in 2008 to provide small business loans to independent businesspeople in niche industries. The bank originally began lending to veterinarians, and has since expanded to dentists, independent pharmacists, medical professionals, independent investment advisors, and funeral home owners nationwide. Built on industry knowledge and forming long-term relationships with borrowers, Live Oak offers unparalleled service to customers.