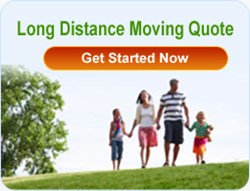 LongDistanceMovingCompanies.com contains the largest databank of moving companies in the USA. Through their website, customers will have access to a number of top performing moving companies in the country
(PRWEB) October 08, 2013
Along with their brand new webpage, LongDistanceMovingCompanies.com has included various tip and guideline sheets on long distance moving. Moving customers all over the USA will have a lot of useful information to read when they visit LongDistanceMovingCompanies.com. These tips and guidelines can be applied even to short distance moves. LongDistanceMovingCompanies.com has surely captured the overall needed guidance to different moving needs.
When visiting the website of LongDistanceMovingCompanies.com, one can already see the '7 Tips for a Stress Free Long Distance Move' article. This article will help find a good moving company that best suits all moving needs. Issues like budget, company reputation, company service reviews, and licensing and insurance details are emphasized.
Another article is about minimizing the stress for local moving. Everyone knows that relocation, even if it is short distance, involves a great deal of stress and it can affect all household members. With the tips laid out on the site, the chances of minimizing stress are better. The use of safe storage and truck rental are also mentioned.
Moreover, packing tips is also well tackled. Moving a home is no joke and packing is one of the most important aspects. LongDistanceMovingCompanies.com has also provided some packing guidelines to help pack with ease.
Another tip sheet included on LongDistanceMovingCompanies.com is how to request, collect and review moving quotes before hiring a moving service. When a customer is in need of a moving service, the importance of collecting moving quotes is heightened. They will teach customers how to collect the best quotes and how to pick a trustworthy moving company.
Additionally, the importance of using moving calculators is emphasized. Moving calculators are actually one of the basic tools used when people move from one place to another. These will give them best estimate of their moving costs so they can prepare a budget. LongDistanceMovingCompanies.com has actually put a moving calculator on the site for their customers to use.
In general, moving is not an easy thing to do. It requires planning and efficiency with every action. With the tips and guides provided by http://www.LongDistanceMovingCompanies.com, efficiency is surely achievable.
LongDistanceMovingCompanies.com contains the largest database of moving companies in the USA. Through their website, customers will have access to a number of top performing moving companies in the country. For more tips and guidelines, visit their website.