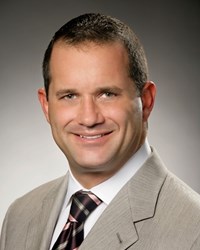 There are millionaires with perfect credit who can't get the same terms as someone with a 620 FICO score.
Chicago, IL (PRWEB) October 08, 2013
Amid the housing recovery, many home-buyers are rushing to take advantage of today's low mortgage rates, but jumbo mortgages for high-net-worth individuals can be surprisingly elusive, according to David Goldhirsh, a Chicago-based mortgage banker and vice president of LeaderOne Financial Corp.
So LeaderOne Financial Corp. is offering a suite of jumbo mortgage products that address many of the challenges high-net-worth borrowers face in the home-purchase and refinance arenas.
In Illinois, a jumbo mortgage is a mortgage loan exceeding $417,000. Small business owners, doctors in residency and investors taking depreciation on assets are among the high-net-worth individuals who often find themselves on the outside looking in when it comes to these loans, due to the rigid underwriting guidelines that arose following the housing crisis, says Goldhirsh. To many lenders, these types of borrowers can appear to be high risk because of inconsistent income, high debt-to-income ratios or sheltered assets.
"It's aggravating when you're making a nice living and doing all of the right things from a financial-planning perspective, and you're still getting turned down by bank after bank," says Goldhirsh. "There are millionaires with perfect credit who can't get the same terms as someone with a 620 FICO score."
Goldhirsh works with a number of portfolio lenders who offer jumbo mortgages for high-net-worth individuals that address a variety of special circumstances.
High Net Worth, Low Income
One common scenario is the high-net-worth borrower who doesn't show enough adjusted gross income on paper to qualify for a large mortgage. Variables that can reduce adjusted gross income include low or negative partnership income, deductions for depreciation of large assets such as equipment or real estate, or even sizable alimony or child support obligations.
According to Goldhirsh, one option for this borrower is an asset depletion loan. In this type of loan the lender factors liquid assets, such as stocks, trust funds, or retirement savings (for individuals 62 and over) into the income calculation. The additional income is amortized over 30 years or until the borrower reaches age 85, whichever occurs first.
For example, let's assume a 50-year-old borrower with $2 million in liquid assets has an adjusted gross income of $10,000 per month but needs another $5,000 to qualify for their desired loan amount. The lender can amortize the $2 million over 30 years and, assuming a 5% rate of return, count another $10,736 toward the borrower's monthly income – more than enough to qualify.
Pledging Assets, Preserving Cash
For other borrowers, qualification isn't the issue but rather cash management. The typical minimum down payment on a jumbo mortgage is 20 percent. That's a lot of cash on a $1 million or $2 million home purchase. And while high-net-worth individuals might have access to those funds, they might not want to liquidate investments to free them up, as that could trigger capital gains taxes or disrupt other more lucrative investment strategies.
According to Goldhirsh, a good option for these borrowers is a pledged asset loan. With this product, the borrower can make a reduced down payment of 10 percent by pledging any additional required funds in the form of held securities or other liquid assets. Borrowers can continue to trade funds within the pledged account but are not allowed to withdrawal the funds for a period of time without the consent of the lender.
Since any family member can pledge assets on behalf of another family member, this is also a popular program for parents who are helping their children buy real estate. Goldhirsh notes that a pledged asset loan can also be used with a variety of property types including second homes and investment property.
Other programs that address common challenges for mortgages for high-net-worth individuals include:

10 percent down payment for loans up to $750,000 or 20 percent down up to $2 million.
Loans to foreign nationals.
Loans for non-warrantable condominiums, including certain new-construction condos and condos in buildings with a high percentage of non owner occupants.
Cash-out refinances up to $1 million (most lenders will limit cash-outs to $200,000).
Loan amounts up to $5 million (or higher on a case-by-case basis).
"There are creative, competitively-priced solutions for a lot of scenarios," says Goldhirsh. "Oftentimes, a borrower hears 'no' from private banking and figures they're stuck, but there are some great programs out there if you know where to look."
For more information, contact David Goldhirsh, LeaderOne Financial Corp., 773-384-5300, davidgoldhirsh(at)leader1(dot)com.
About David Goldhirsh
David Goldhirsh, NMLS number #8804, is a licensed mortgage banker in Illinois, headquartered at 1540 W. North Ave., Suite 200, Chicago, IL 60642. During more than 16 years of residential lending, Goldhirsh has been responsible for the origination of more than 2,000 loans with an aggregate value of more than $500 million. Goldhirsh offers competitively priced solutions across the full lending spectrum from FHA loans to jumbo mortgages.
LeaderOne Financial Corporation is an Illinois Residential Mortgage Licensee, MB 6760699 and is licensed by the Indiana Department of Financial Institutions. First Lien Mortgage Lending License #18715 and licensed the Wisconsin Department of Financial Institutions, License # 43800BA. Corporate Headquarters: 11020 King Street, Suite 390; Overland Park, KS 66210, NMLS ID #12007 http://www.nmlsconsumeraccess.org. This publication is for educational purposes only and does not constitute a loan approval or loan commitment.