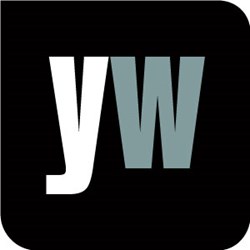 London, UK (PRWEB UK) 1 October 2013
Cayman Islands healthcare professionals being given more training on how to deal with people who suffer from Dementia and Alzheimer's disease, it was announced August 26th. First responders, caregivers, medical professionals and family members who are interested in learning more about the disease are receiving training from the Alzheimer's and Dementia Association of the Cayman Islands. Dorothy Davis, Founder and Chairperson of the Association, commented, "We want people to be aware, educated and I think starting with the medical professions that is key." (http://www.cayman27.com.ky/2013/08/26/healthcare-workers-get-alzheimers-and-dementia-training)
In the spirit of educating people about Alzheimer's and dementia, Yourwellness Magazine outlined the warning signs of the disease. According to Yourwellness Magazine, "Alzheimer's disease is one of the most upsetting challenges to meet with in your later years. It is a horrible thought that you can lose your mind before you lose your body, and many people are simply not prepared to accept that destiny. However, it's more than just dementia that you have to fear with Alzheimer's. This progressive disorder of the brain ranks sixth among diseases that lead to death, thanks to the secondary infections frequent among sufferers. As a mental health disorder, Alzheimer's deserves serious pre-emptive action." (http://www.yourwellness.com/2013/01/how-to-detect-the-early-signs-of-alzheimers-disease/#sthash.BENjLHAE.dpuf)
Yourwellness Magazine outlined the five main warning signs of Alzheimer's disease:
1. Repetition. The patient may tell the same story repeatedly, or show signs of a mental obsession by repeatedly asking the same question.
2. Memory Loss. It is common for the short-term memory to suffer, while older memories are brought up-to-date.
3. Language Difficulty. This is due to short-term memory loss and. Affected individuals may forget even the most common words, and full communication breakdown can take place.
4. Mood swings. Patients can oscillate between joy, anger and sadness and display sudden changes in emotion when there seems no external cause for their outburst. This tendency may even manifest as paranoia towards people they previously trusted.
5. Confusion. Patients can suddenly become disorientated, even in places they previously knew well. Similarly, they may lose a sense of how to perform even the most mundane tasks, such as those relating to personal hygiene.
To find out more, visit the gateway to living well at http://yourwellness.com.