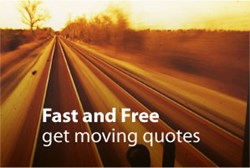 Moving processes are always very time consuming irrespective of the fact if a customer is moving locally or internationally. MoveNetwork.com has made its best effort to help customers reduce their problems.
(PRWEB) October 09, 2013
MoveNetwork.com is the company that implemented the idea of providing quality service at a fair price. The site has been developed for customers who want information about competitive moving prices, which are currently being offered. The site, developed by the company professionals, will now have a free estimate form. Customers can fill out the form to get a competitive price quote and will receive it in a very short period of time. This effective initiative taken by the company has been proven to be very effective. Customers don't want to have a bad moving experience, especially after paying good money for it.
When there are a lot of moving companies in the market for customers to choose from, the moving companies tend to be unreliable. When customers don't know how to find the information on the background of the moving company might get stuck after choosing an unreliable company. MoveNetwork.com is trying to eliminate these obstacles for their customers. While discussing the new look of the site, the company spokesperson explained the details and explained how to get a fair price. The company has added an estimate form to the site which contains very specific fields. Customers are expected to fill out the fields with the most accurate information so the company professionals can help them find the best match for their moving needs.
Whether someone is moving locally or internationally, planning a move is a time consuming process. MoveNetwork.com has made its best effort to help customers eliminate moving problems. The company spokesperson is very optimistic about their recent launch and expects customers to gain a huge advantage from this due to the large network of efficient and reputable movers. When a customer submits the free quote estimate form and provides all the required information, the professionals will then get a list of competitive prices offered by the movers, which closely match the customers' needs.
The process is fast and does not include any hidden charges. http://www.MoveNetwork.com ensures complete privacy of all important details provided by the customers. The new feature added to the company site is easy to use and it saves the time and effort of the customers.