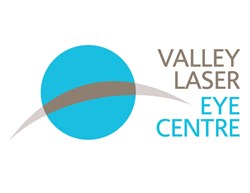 "...I now get to live my life without searching for my readers when the cell phone rings! – love it J" – Chari, ophthalmic technician at VLEC
Abbotsford, BC, Canada (PRWEB) October 01, 2013
Valley Laser Eye Centre can now offer the solution for near vision loss called KAMRA Vision to post LASIK and PRK patients. This is a revolutionary procedure that restores near vision and reduces dependency on reading glasses. It is the safest solution with the longest-lasting performance for getting back your everyday natural vision.
"As an ophthalmic technician/laser safety officer at Valley Laser Eye Centre, I am well informed about all the available technology on the market. I was ecstatic when I found out I was now a candidate for the Kamra Inlay and knew that it was possible that I could stop depending on my reading glasses. I now get to live my life without searching for my readers when the cell phone rings! – love it J" – Chari
Valley Laser Eye Centre announces that post-LASIK and PRK patients are now candidates for KAMRA vision. This procedure:
o Gives you an option that is proven to be safe and effective with over a decade of research
o Provides a full range of vision – from near to far and everything in between
o Allows you to once again see text messages, a computer screen and the time on your wrist watch, without glasses or contact lenses
o Offers long lasting performance to help you enjoy a lifetime of better vision
"KAMRA Vision technology enables our clinic to provide patients with the proven solution to restore everyday near vision. We are really happy to fix reading vision for post LASIK and PRK patients." – Dr. J. Blaylock
About Valley Laser Eye Centre
Valley Laser Eye Centre is a private surgical center that offers the broadest range of the most scientifically advanced eye surgery options in British Columbia. VLEC is committed to detail, quality, integrity, the safest and best possible outcome for you and your eyes. Dr. Blaylock has been serving worldwide patients for over 20 years. VLEC specializes in advanced cataract, refractive and LASIK surgery. Book online for your free consultation regarding Kamra vision or call 1-888-977-3937.
Media Contact:
Karina Paradis
Marketing/Practice Development
Valley Laser Eye Centre
1-778-242-8998
karina_paradis(at)yahoo(dot)com
http://www.valleylasereyecentre.com