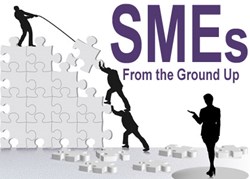 Baltimore, MD (PRWEB) October 02, 2013
UMBC's ISD Now Forum will be held on Wednesday, October 23, 2013, from 6 to 8:30 p.m. in the UMBC Ballroom. Guest speaker, Dr. Chuck Hodell, will discuss "SMEs From the Ground Up."
Subject matter experts are often the forgotten members of the ISD team. While just as important as any other element of our work, SMEs typically don't get the attention they deserve as key members of the design team. Join us and learn how to choose, nurture and evaluate SMEs From the Ground Up.
After this presentation, participants will be able to:

Identify different types of SMEs
Determine SME selection criteria specific to your needs
Create a list of things you can do to support SMEs in the design process
The ISD Now Forum is sponsored by the UMBC Instructional Systems Design Graduate Program. The UMBC Ballroom is located on campus on the third floor of the University Center Building. The UMBC campus is located off Interstate 195 in Catonsville at 1000 Hilltop Circle. If interested in attending, please RSVP.