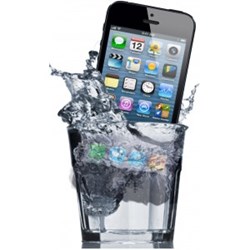 Cash for Broken or Damaged Electronics?
Los Angeles, CA (PRWEB) October 04, 2013
There are a few shortcomings of the technological age. One is the rapid value loss of very costly items and another is how quickly they become obsolete. Finally, if they do happen to break, they are all but worthless. This may be fun for gadget heads with plenty of disposable income but the rest of us it can be a financial burden. This is especially true for families who need multiple electronics like cell phones, laptops and tablets. But, there is a Pawn Shop in Los Angeles that offers some relief for those struggling with trying to keep up with the latest electronics and also stay on budget.
Hollywood Pawn Shop and Jewelry in Los Angeles has always paid top dollar for used electronics, but they are now working even harder to combat this wasteful cycle by paying top dollar for broken cell phones, laptops and tablets. Most companies don't even purchase broken electronics let alone pay good money for them so it really is a refreshing thing to see. The Los Angeles pawn shop either uses broken cell phones, laptops and tablets for parts or refurbishes them but either way, this means that consumers can finally get a little bit of a return on their expensive investment and a little something to help offset the cost of a new electronic item. 
Hollywood Pawn Shop & Jewelry encourages consumers to bring in any and all broken cell phones, laptops or tables for an initial evaluation. They are confident that consumers will be pleasantly surprised by what they offer.
"We encourage all our customers to go to at least 3 other pawn shops before visiting us" - says the Manager of Hollywood Pawn Shop & Jewelry. To ensure your getting the best deal in town, do a little research beforehand. If you do happen to find a pawn shop - or any other shop - that offers to buy broken cell phones or other electronics write down the quotes you get and compare them to what Hollywood Pawn & Jewelry is offering. Time and again their customers are shocked at what kind of cash has been sitting around in their junk drawers.
Call Hollywood Pawn Shop & Jewelry today or visit their Online Cash Estimator to get a rough idea of what broken electronics may be worth. It is always best, however, to bring the items in for an in-person evaluation if this is possible.