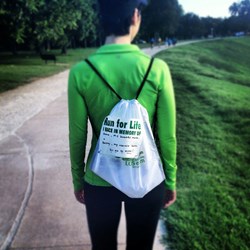 "The stigmas will stop when people will talk", says Heather McCready. "We need to hear more openly from the treated voices. The news is talking but about the wrong subject".
Fort Worth, Texas (PRWEB) October 15, 2013
Suicide prevention is on the mind of acoustic folk singer/songwriter, Heather McCready and she is on a mission to do something about it! This Dallas/Fort Worth native artist is recognized for her peaceful, mesmerizing musical style. But it is her self-effacing vulnerability which shines from within her music which makes Heather McCready such a valuable force for change. Heather is a treated, bipolar woman and she isn't ashamed to say it out loud. After losing her aunt and cousin, both to suicide, she is an avid supporter of mental health awareness and treatment. Heather serves on the board at Mental Health America of Greater Tarrant County and is Chairing their festive annual "Peppers and Pinatas" fundraising event in Fort Worth Texas today at the famous Tex-Mex restaurant, Joe T. Garcias in Fort Worth. The event will generate income for MHA's ongoing Peer Support program, which is especially valuable in the lives of people with severe mental illnesses. The dinner/ silent auction is semi-formal. "It is always loads of fun! I bring about 10 friends and have a great time under the lights outside. Auction items have come in from everywhere and I can't wait to run bid on them myself!", says Heather McCready. Yesterday morning Heather performed her new single, dedicated to all who love someone who has a mental illness, "Love Takes Time", on Fox 4 "Good Day Dallas" to promote the event. http://www.myfoxdfw.com/category/233373/good-day. Tickets are available at the door for $100 and Heather will be there to great you along with MHA's great staff and a host of many more wonderful volunteers. Find out more at peppersandpinatas.com and mhatc.org.