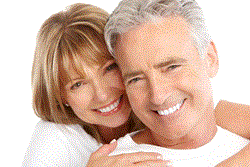 'Enrolling in a comprehensive dental plan encourages regular professional care and maintenance,' says Bungert, 'This is important for all individuals but crucial for seniors.'
Minneapolis, MN (PRWEB) October 16, 2013
cbg|CONFIDENT recently launched My Generation, an online marketplace offering comprehensive individual dental insurance plans ideally suited for seniors' special needs. Seniors are more likely to have any number of oral health issues which when left undetected and untreated may lead to more serious health concerns including Alzheimer's disease.* Because seniors are more likely to suffer from oral health issues, brushing and flossing alone are not enough to counter the effects of the natural aging process. Professional cleanings and regular check-ups are crucial for early detection and prevention.
Dental insurance is not part of standard health coverage for many adults over age 65—even those with Medicare. The nation's primary healthcare program for seniors does not provide dental care for its members. Neither do Medicare Advantage managed care plans or Medigap. However, access to affordable dental care remains important for seniors, who have an increased risk of oral health problems, including gum disease, root decay, denture-induced stomatitis, and fungal infections, among other concerns.
"Enrolling in a comprehensive dental plan encourages regular professional care and maintenance," explains David Bungert, Underwriting and Compliance Director at cbg, "which has been shown to reduce the need for more expensive procedures down the line. This is important for all individuals, and particularly important for seniors."
According to new evidence just published by an international team of researchers at the University of Florida College of Dentistry, oral bacteria from poor dental hygiene was found in four out of 10 Alzheimer's disease brain samples and was not found in any samples from the brains of people who did not have Alzheimer's disease. Roughly 64% of seniors age 65 and over have moderate or severe periodontal disease.**
Of particular concern is the "silver tsunami" of baby boomers that are turning 65 at a pace of 10,000 per day. Of these only 2% have dental insurance. Furthermore, while the Patient Protection and Affordable Care Act (ACA) addresses the oral health of children as an Essential Health Benefit, it does not cover oral care for seniors.
Seniors may be accustomed to having their dental insurance determined by an employer or who have only received care when they have a dental emergency. There are options. These folks should not be going without dental insurance at this stage of their lives.
The plans offered through My Generation at http://www.shopindividualdental.com allow individuals to keep their current dentist or select a dentist from a nationwide network for increased savings. Seniors appreciate the flexible designs and the hassle free process.
"Our website was designed to help regular people make more informed decisions and to assist them with understanding benefits, plan design and networks," said Muriel Otto, cbg|CONFIDENT's Director of Online Marketing. "We know that a good portion of our population struggles with keeping up with technology. When you combine technology with the complexity of insurance, many seniors will be challenged. That's the reason we focused on making the site intuitive and simple to navigate."
My Generation provides multiple plan types to choose from and detailed illustrations of how they work in the real world. It is all contained within a quick and easy-to-use platform that generates a dental quote within seconds, and the application process is simple and straightforward.
About cbg
For more than 15 years insurance professionals, employer groups and individuals have turned to cbg for help with their dental insurance needs. We believe our role is to carefully evaluate the financial stability and reliability of the insurance carriers we partner with, develop highly competitive products and most importantly provide best-in-class customer service. My Generation also offers non-insurance discount plans, security and identity theft and tele-medicine. cbg utilizes state-of-the-art web systems, combining superior service with flexibility, to provide a unique experience to consumers and to its agent distribution partners. For an instant quote, visit http://www.shopindividualdental.com.
*This clearly shows that there is an association between oral bacteria and Alzheimer's disease, but not causal association," according to University of Florida associate professor, Lakshmyya Kesavalu.
**According to the Centers for Disease Control and Prevention